Fully Customizable RGB Aesthetic Mechanical Keyboard
This is an elegant-looking, highly customizable mechanical RGB keyboard designed for mechanical keyboard lovers.  
This is an elegant-looking, highly cus...

This is an elegant-looking, highly customizable mechanical RGB keyboard designed for mechanical keyboard lovers.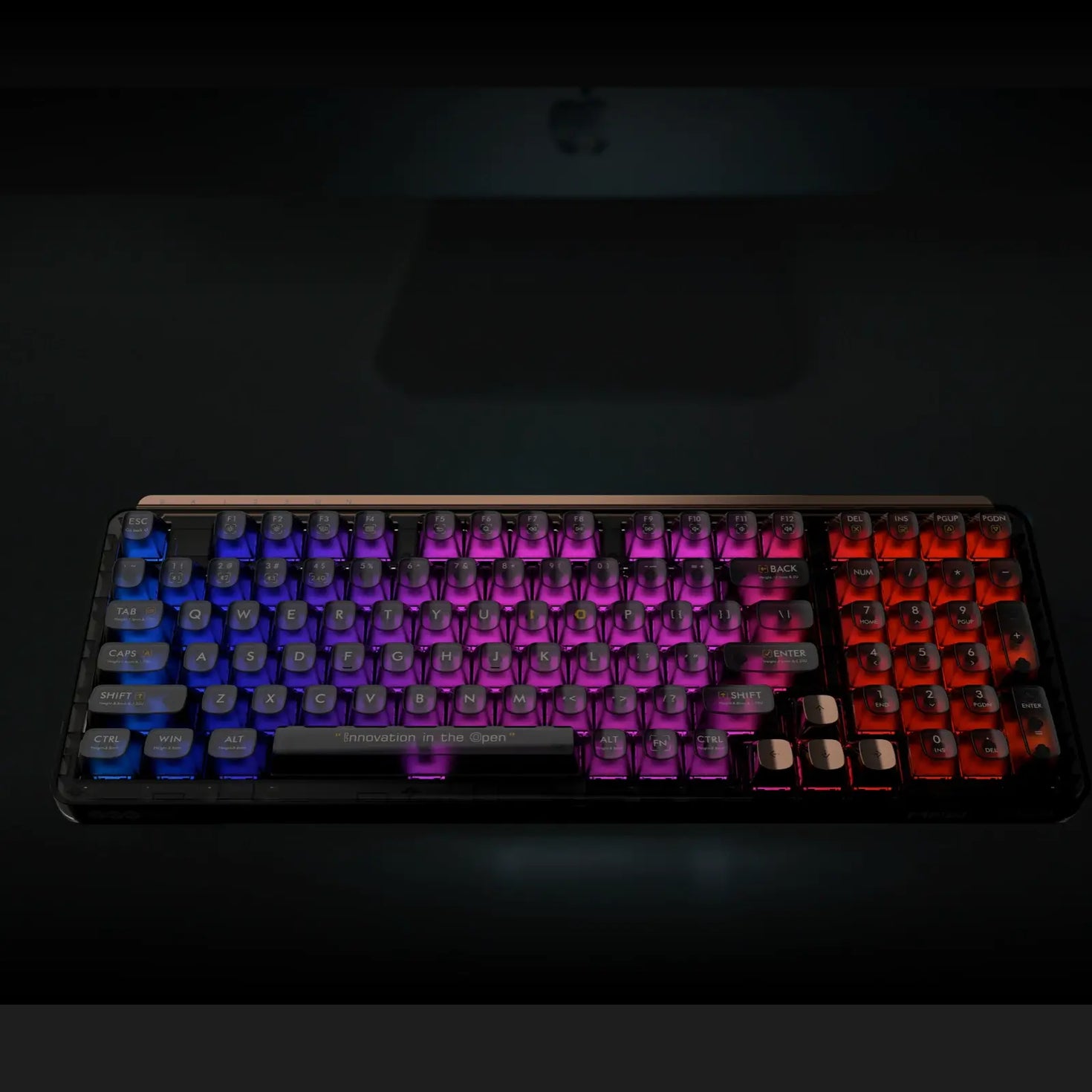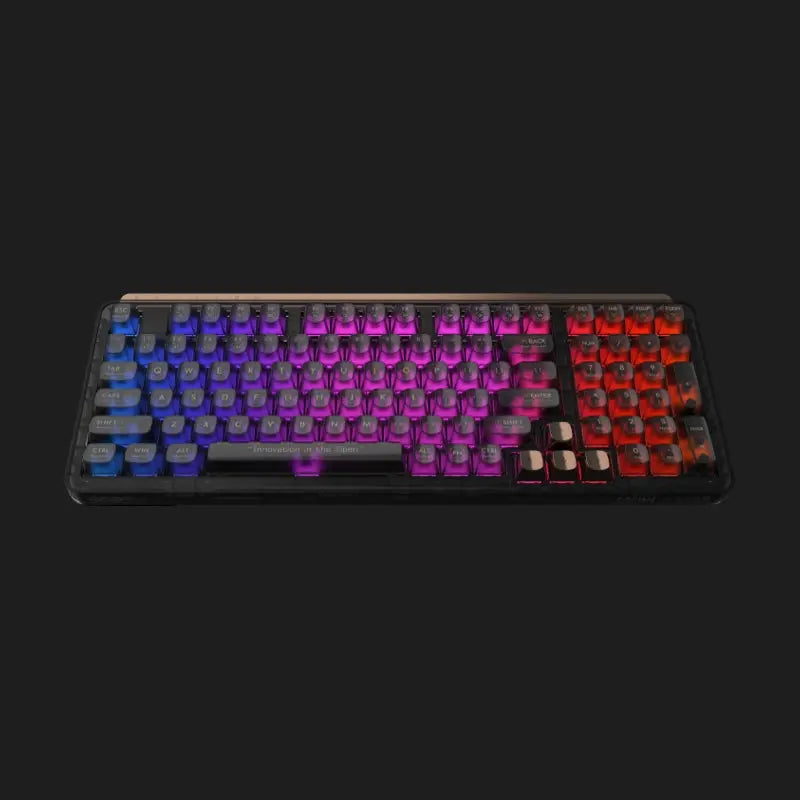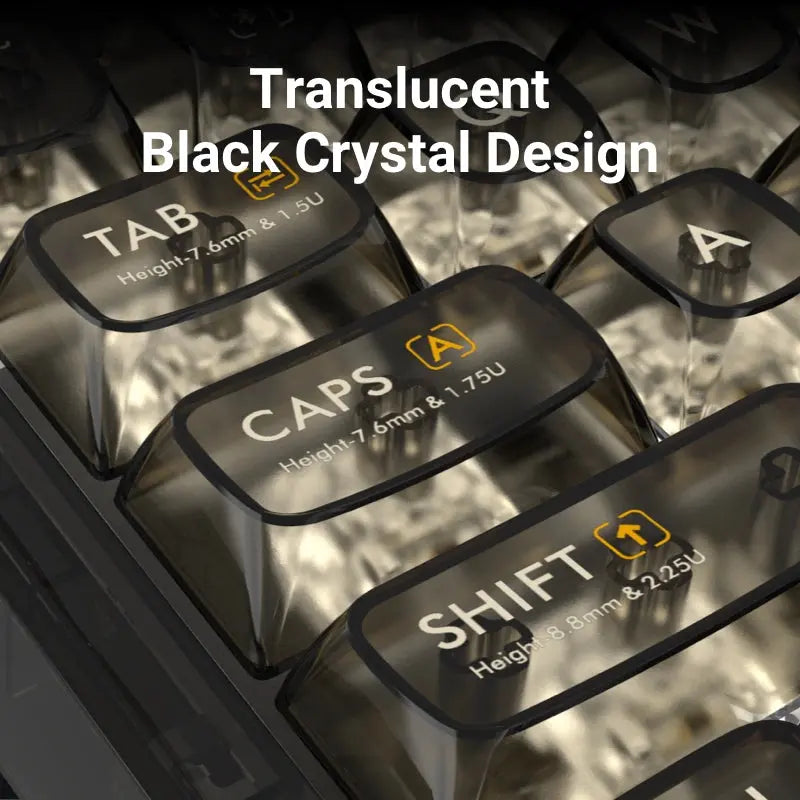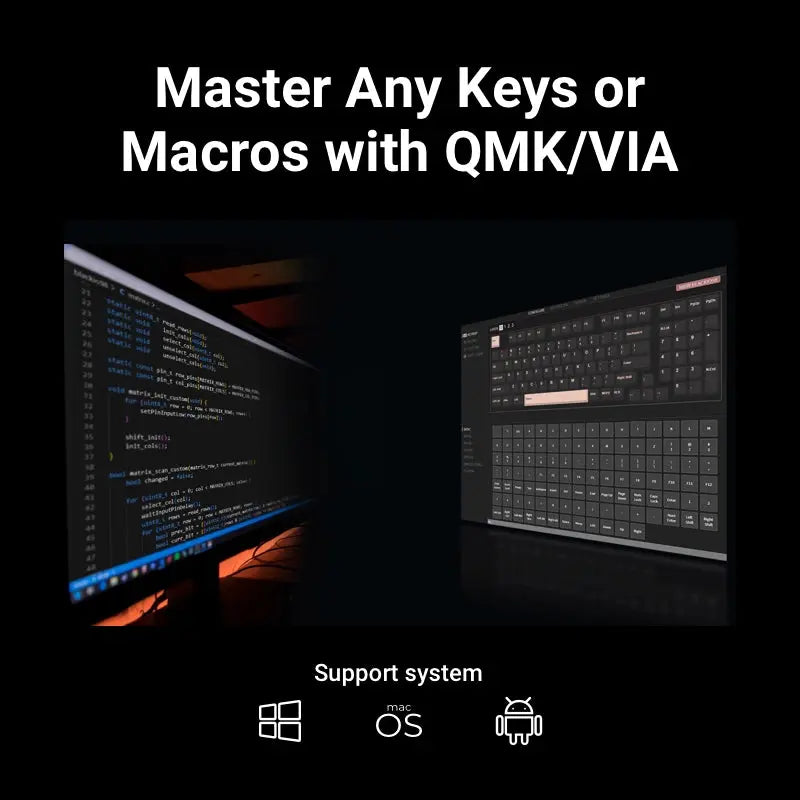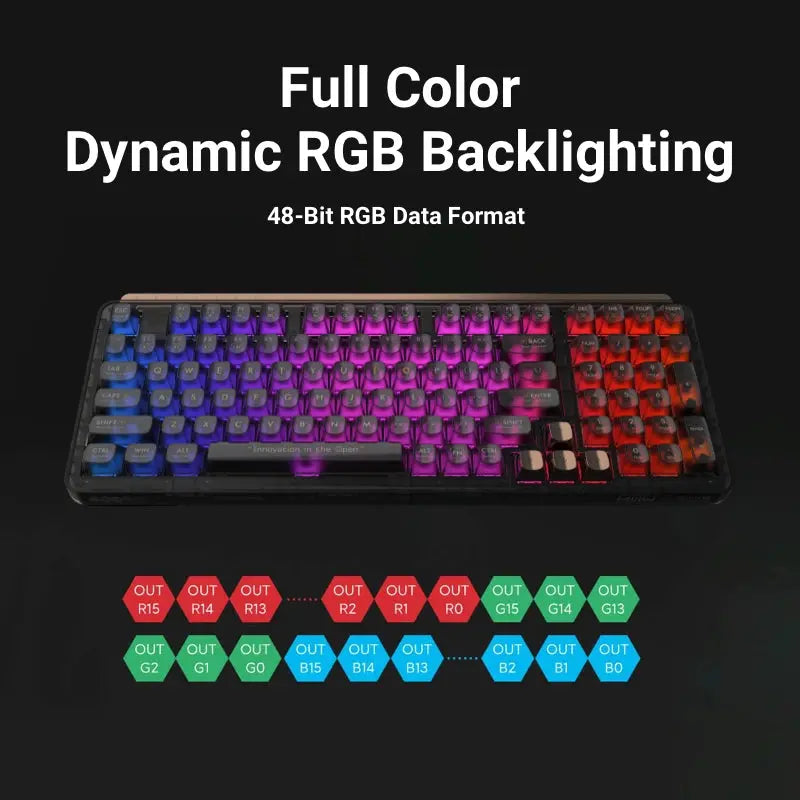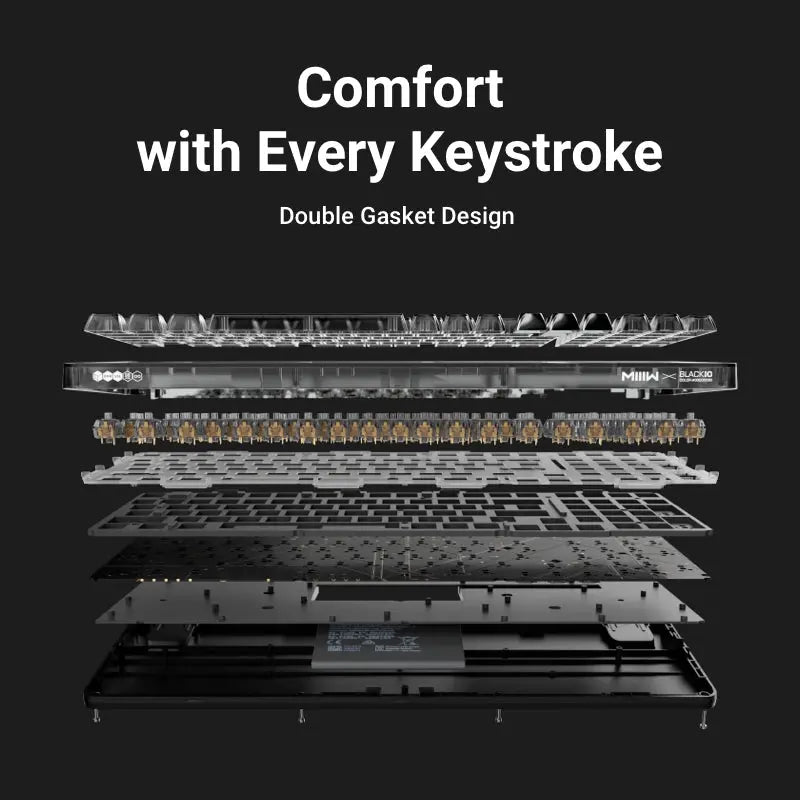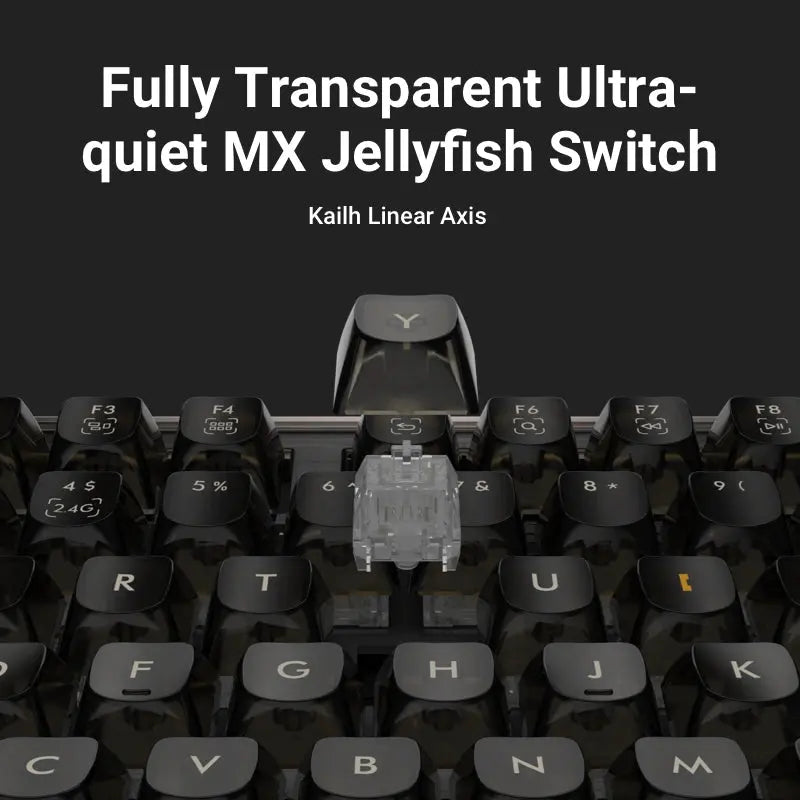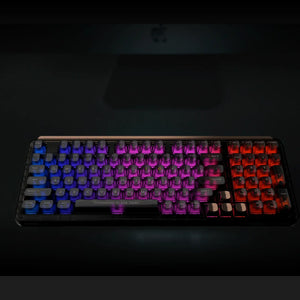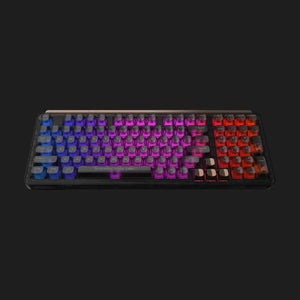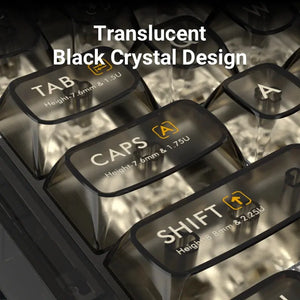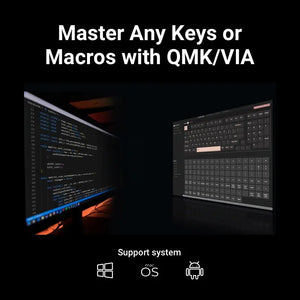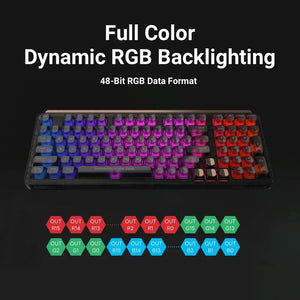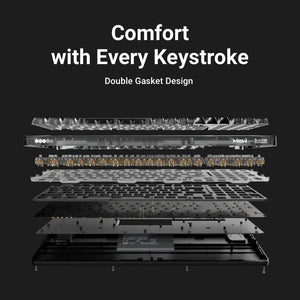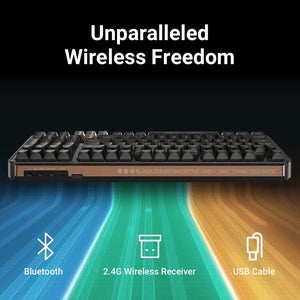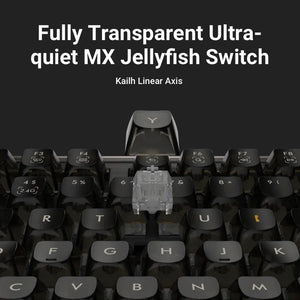 attractive keyboard
Absolutely in love! The keyboard typing experience is excellent, and even during extended typing sessions, my hands don't get tired. It's the size you'd expect for a laptop, so it's very spacious. Looks really great!
Totally Awesome!
This keyboard surpassed all of my expectactions. I was pleasantly surprised when I received and hooked it up. The backlighting is so cool in any lighting environment. Gaming with the keyboard is very easy and makes gaming choices easy to obtain with no apparent input lag. The keyboard is high-quality and very durable. I love the way it sounds when I click the keys overall, the best keyboard of ever owned. I'm super happy with it!
Best keyboard ever!
I've been extremely impressed by its performance. It's the coolest keyboard I've ever seen. There're so many kinds of beautiful customizable backlight that everytime I type, it's like my fingers are dancing on the keyboard. Also the keys have a nice, responsive feel to them and the build quality is excellent. I would definitely recommend this one to all my friends.
FAQ
What is the difference between RGB and LED keyboard?
RGB Lighting on a keyboard means you can have more customization on the backlighting for the keys. When a keyboard is just listed as LED, then that usually means it is a single color only.
Can a mechanical keyboard be quiet or silent?
Mechanical keyboards are not always loud, contrary to popular belief. Keyboards designed specifically for quiet operation are available from many manufacturers. What do they do to accomplish this? The right switches and rings should be placed below the keys in order to create a dampening effect.
Are mechanical keyboards worse for gaming?
Most gamers prefer mechanical keyboards because they're more tactile, durable, and faster. At the same time, some gamers appreciate the smaller footprint, portability, and lower price points of membrane keyboards.
How do I know if my laptop keyboard is mechanical?
On your keyboard, tap the key and see how loud it sounds. If it's pretty loud and clicky, it's almost certainly a mechanical keyboard. Alternatively, carefully lift one of the keys from the keyboard and check if there is a switch underneath the key. If there is, it's a mechanical keyboard.