Pixel Lighting LED Backpack
Have fun with it! This pixel backpack can be a game machine or a signal screen.  
Have fun with it! This pixel backpack can b...

Have fun with it! This pixel backpack can be a game machine or a signal screen.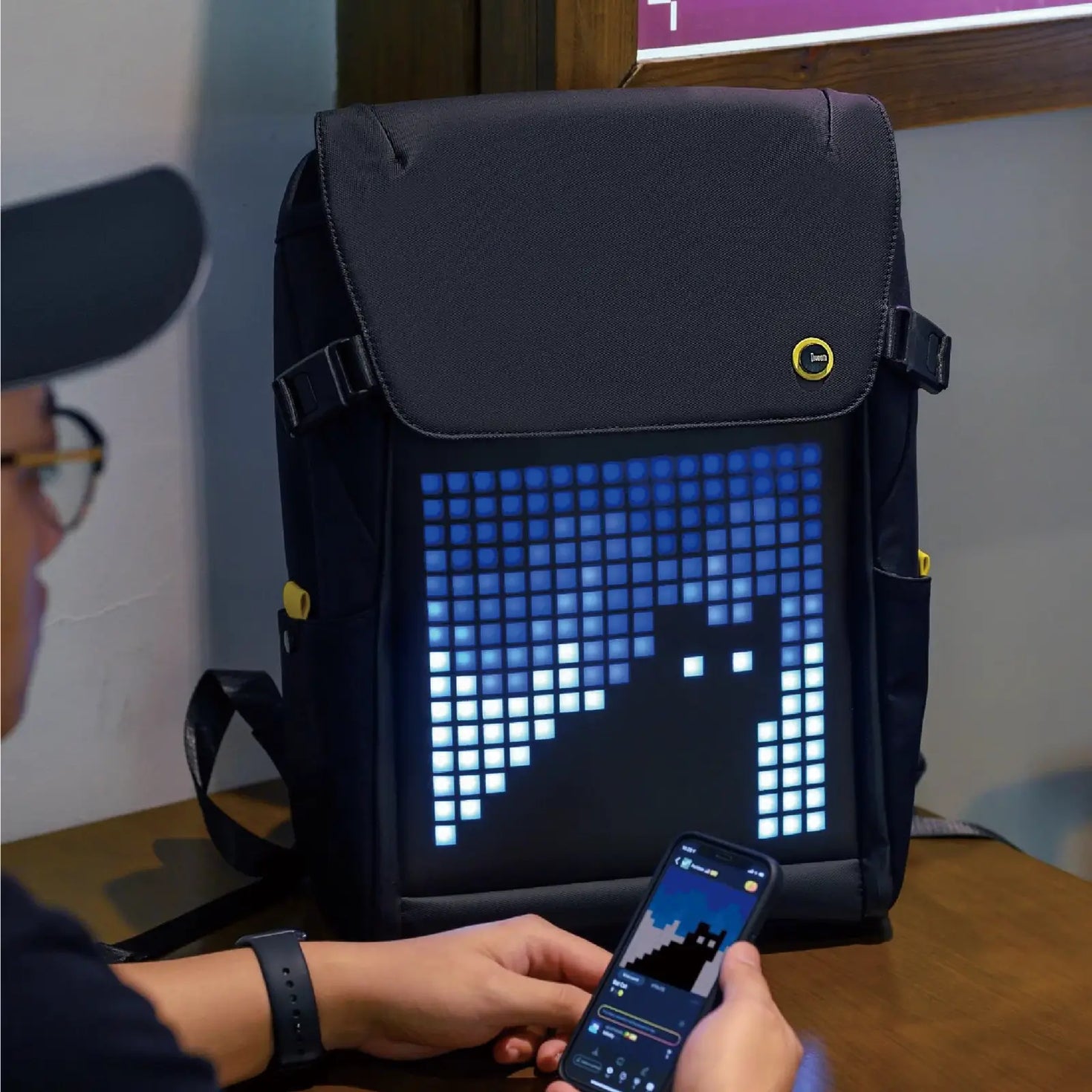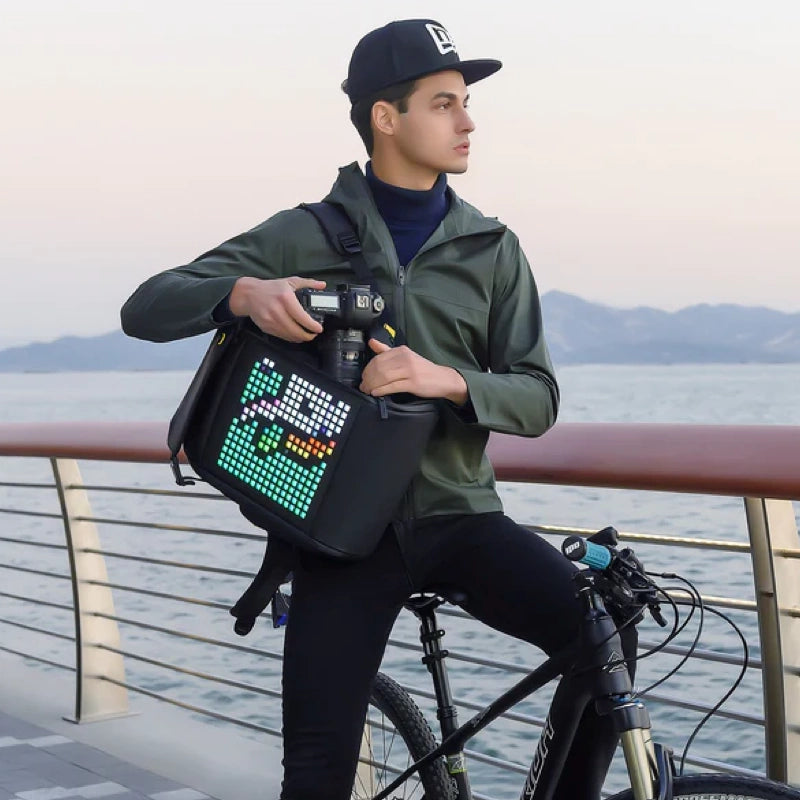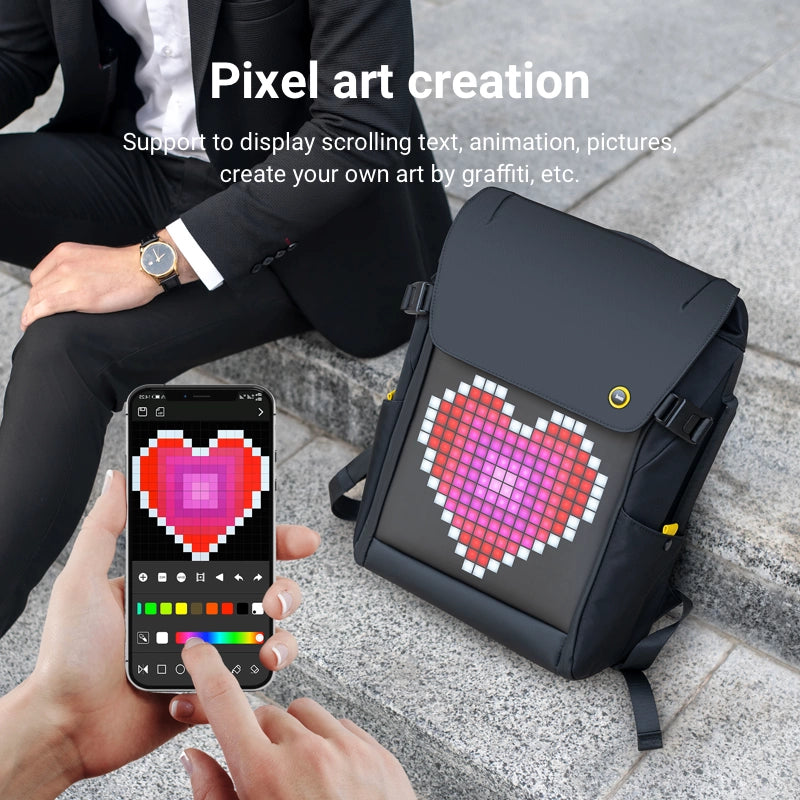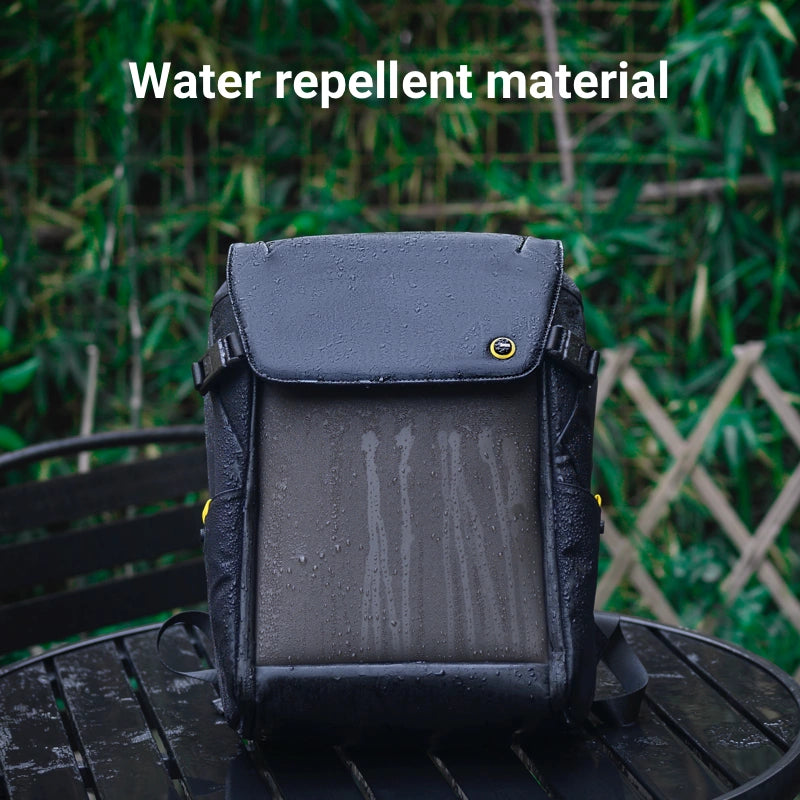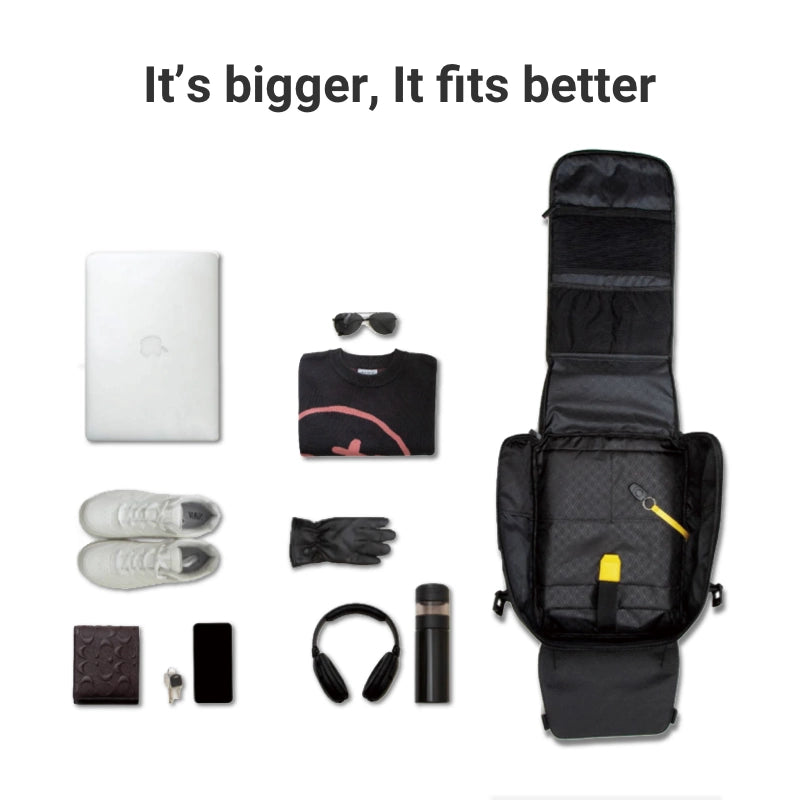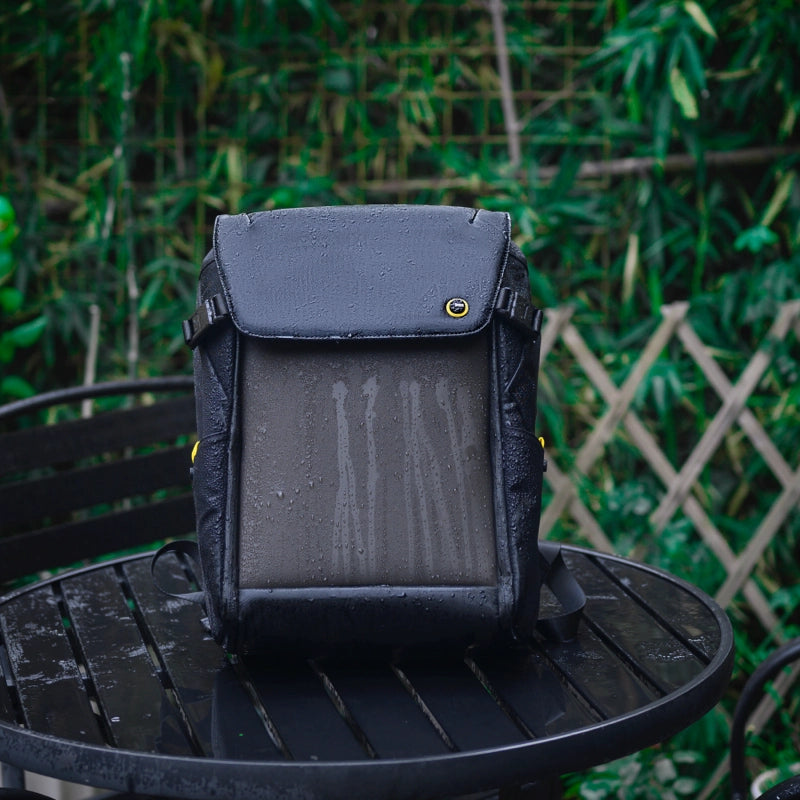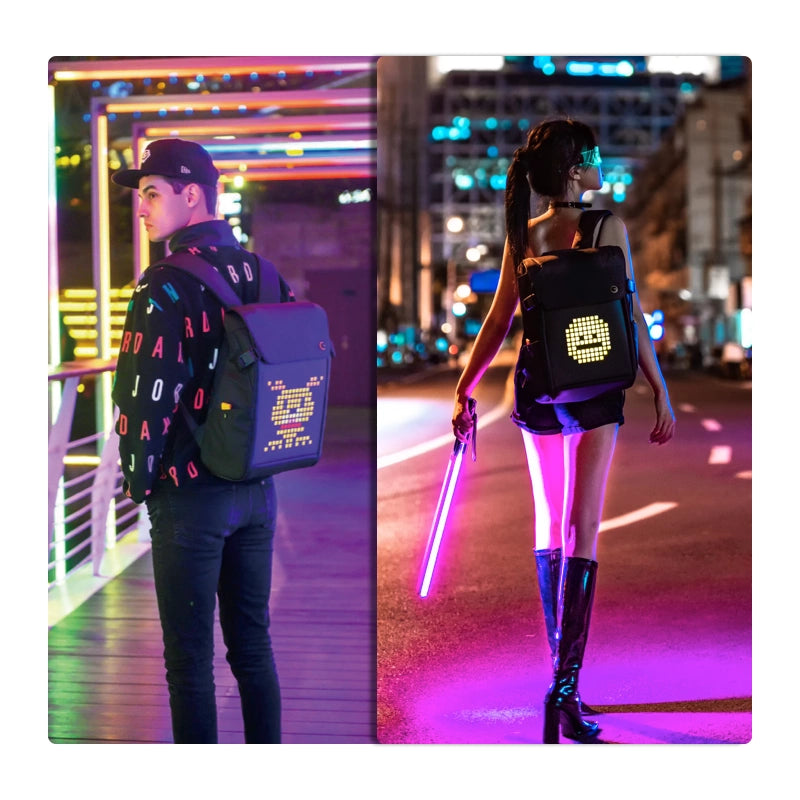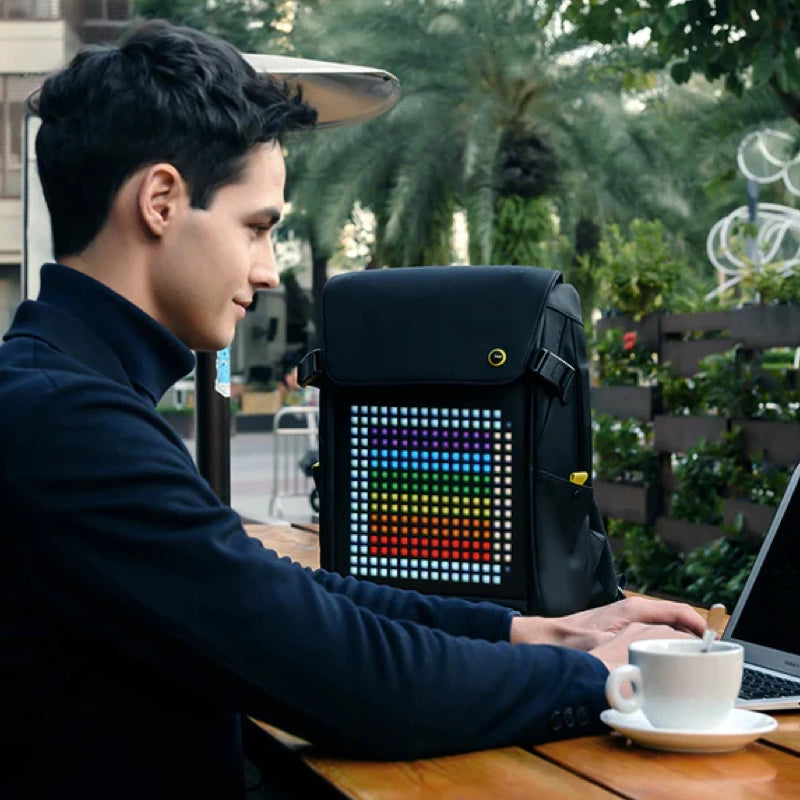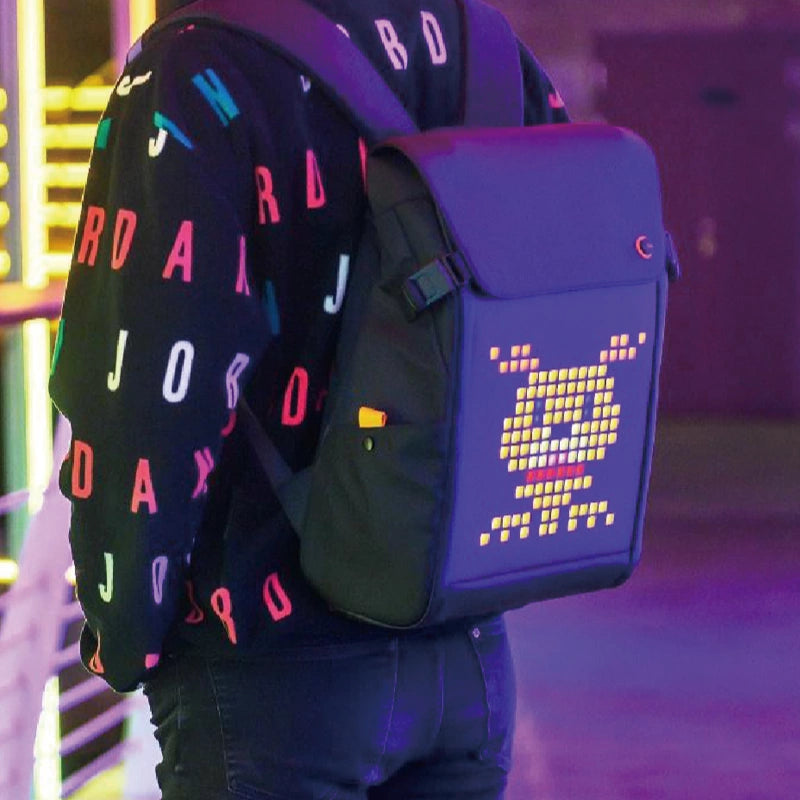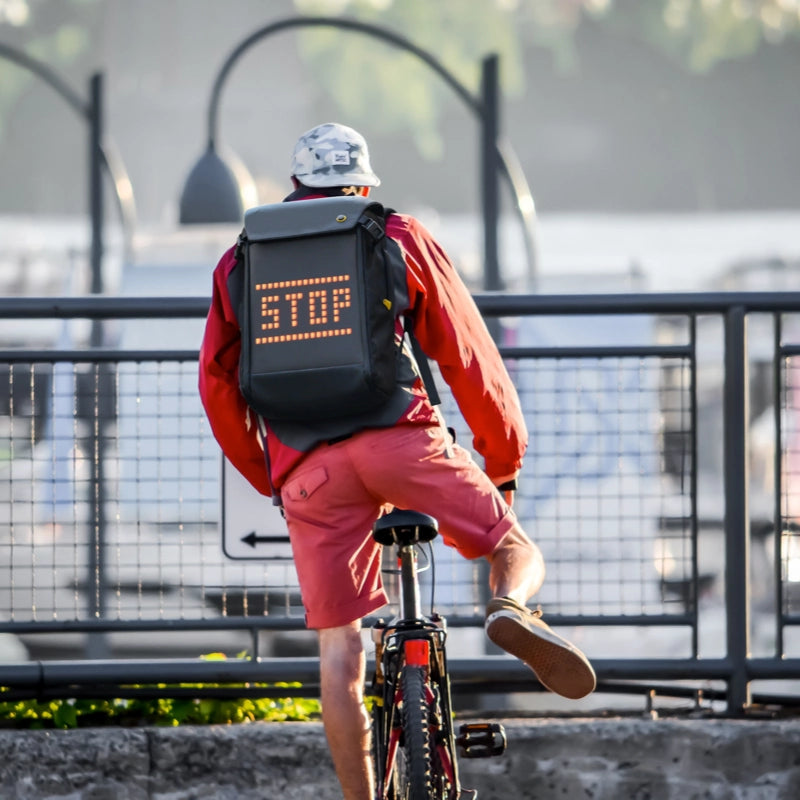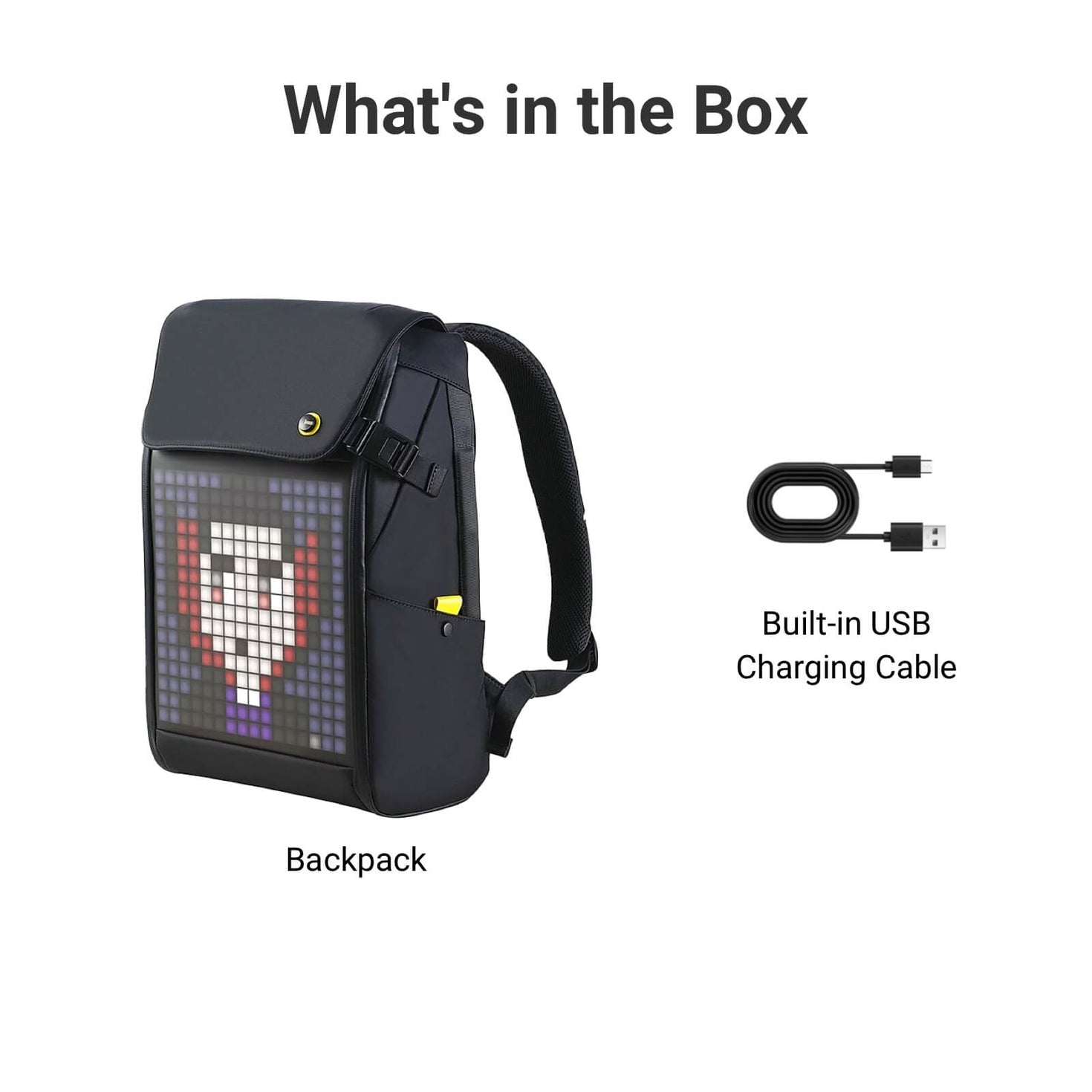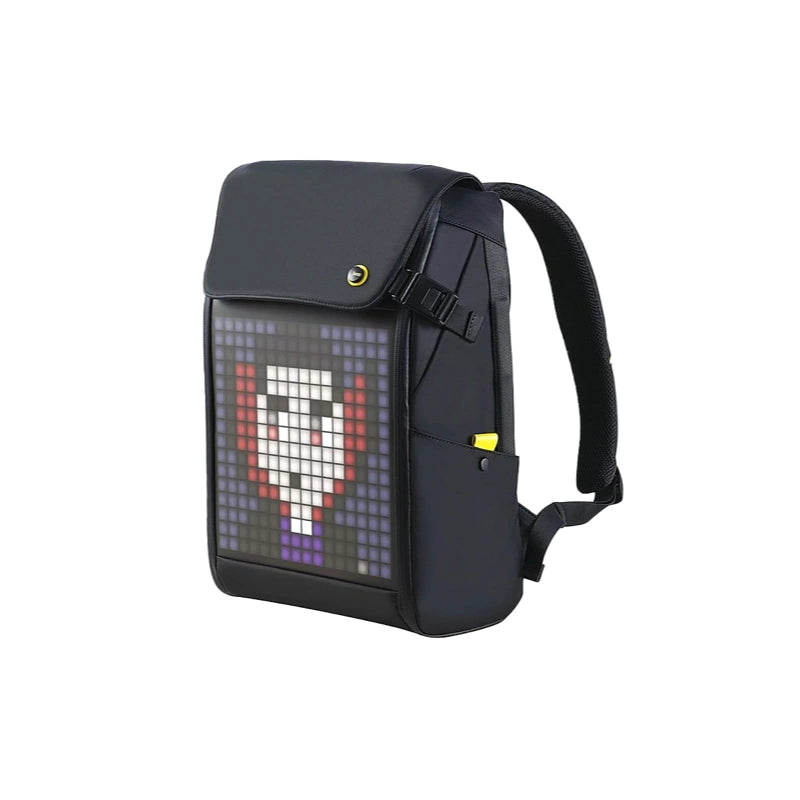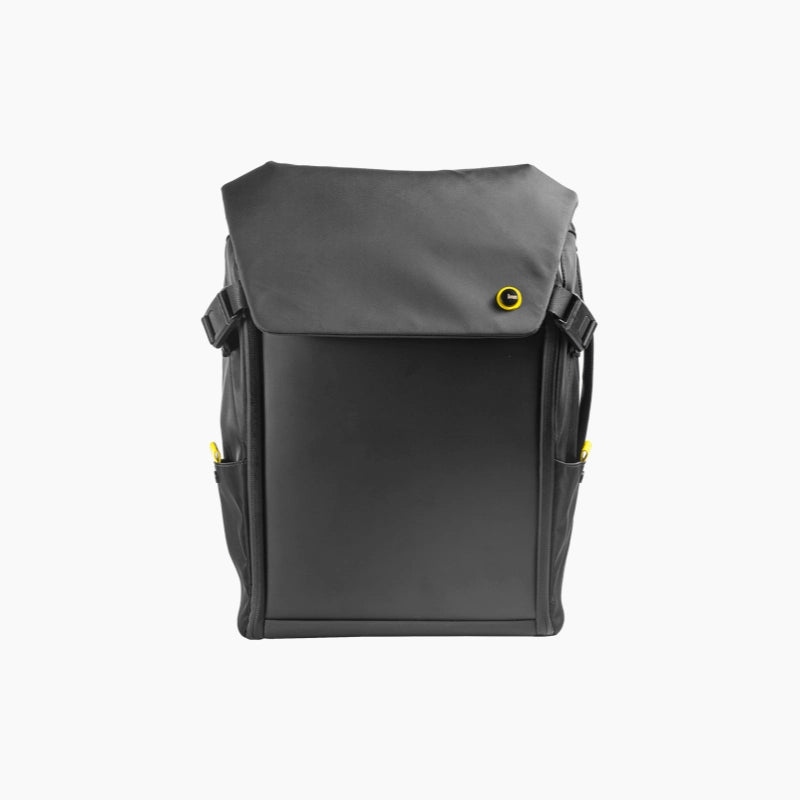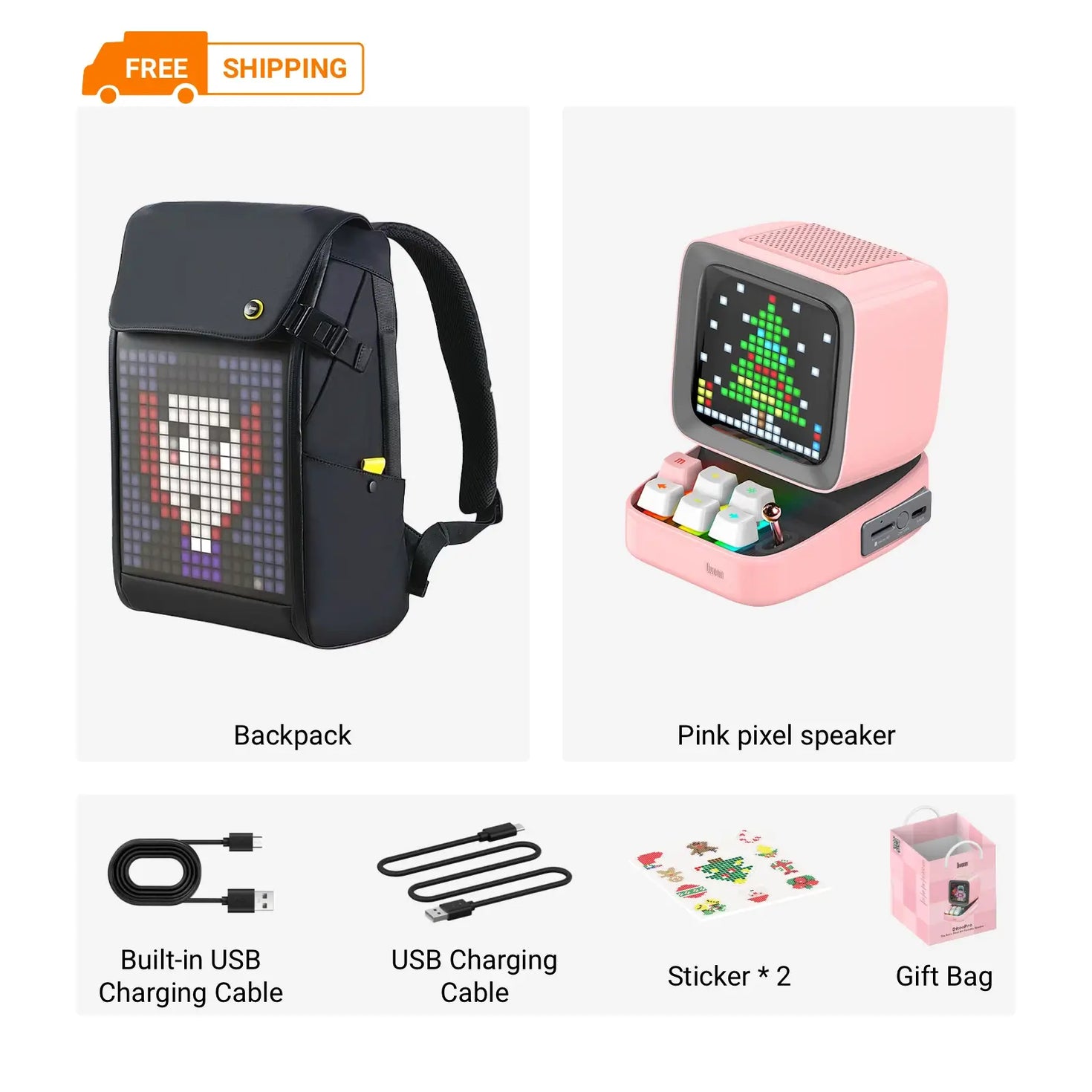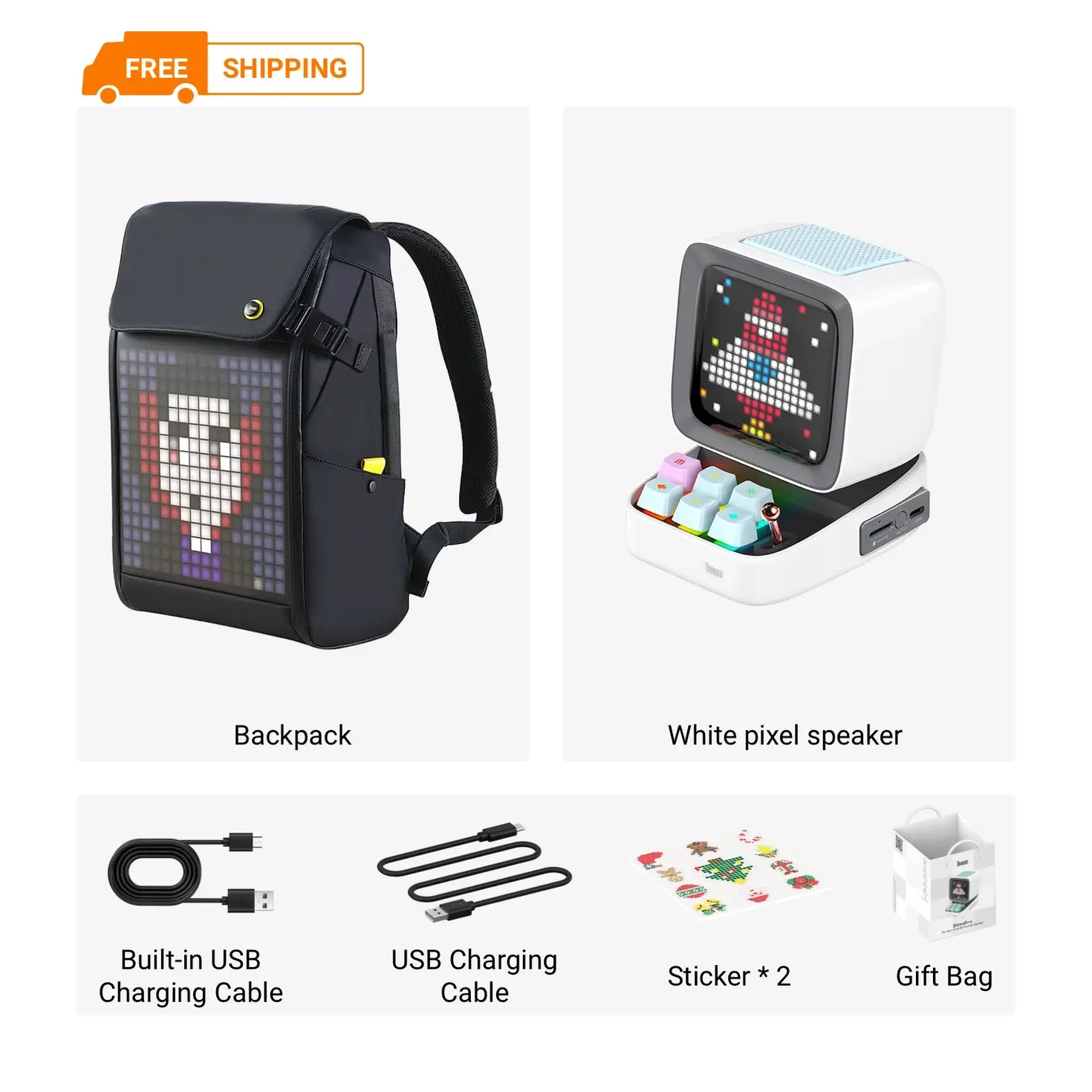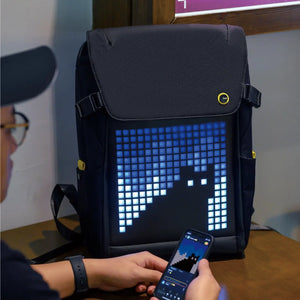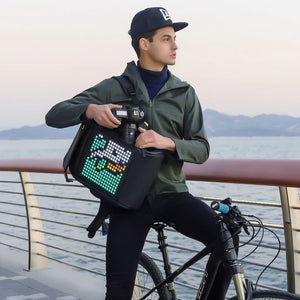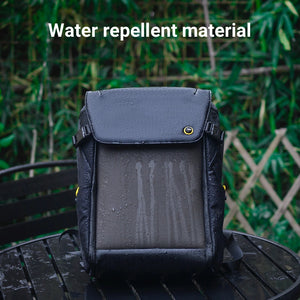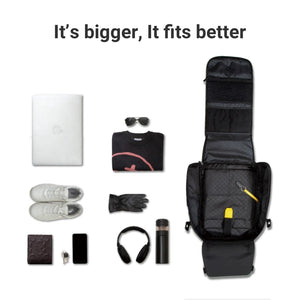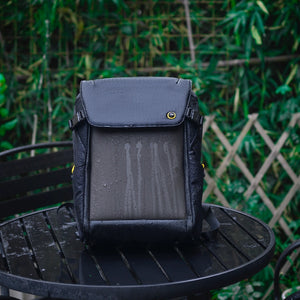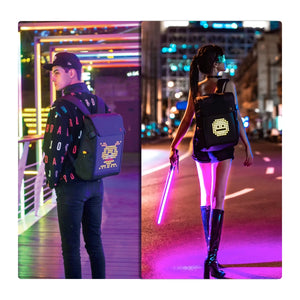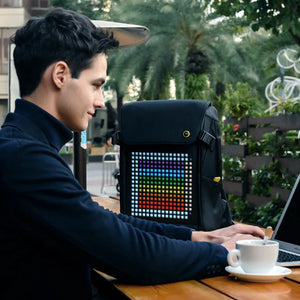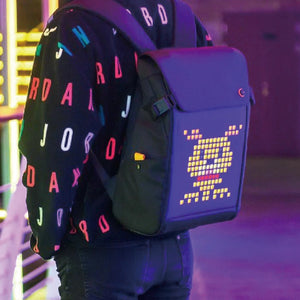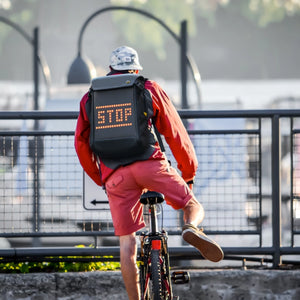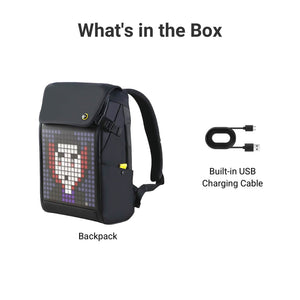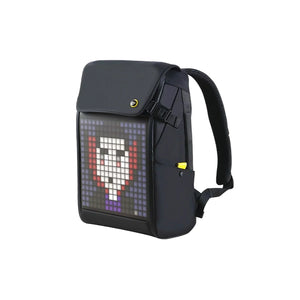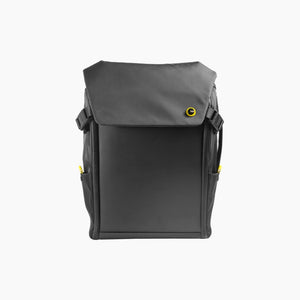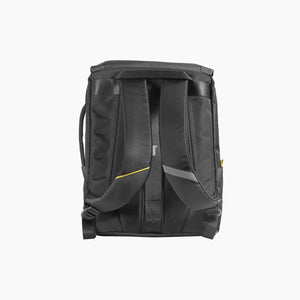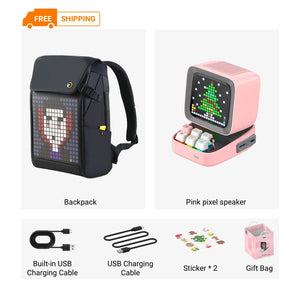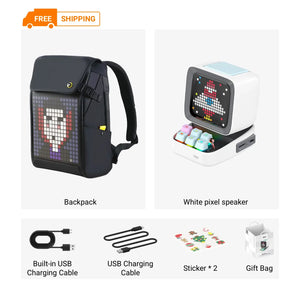 Nice design.
I'm a big fan of pixel art and fell in love with this backpack at first sight. It happens that my old backpack is broken so I bought myself this one as a Christmas gift. It was nicely wrapped and the quality was good. It was big enough to put everything I need in it and it was not as heavy as I thought so I can carry it every day. I especially like the side bottle design that I don't need to worry that water leaking would make it wet. But it's not convenient that it needs to be powered by a power bank and mine is not that powerful so sometimes there's just nothing on it. Will consider buying a new power bank.
FAQ
Is it OK to carry a laptop in a backpack?
Yes, it is okay to carry a laptop in the backpack. The Pixel Art Black Backpack can hold a laptop less than 15''.
What is the difference backpack and rucksack?
Backpacks can come in all shapes and sizes. Some have a large zipped opening and nothing else, and others include a number of pockets, straps and other features. Rucksacks, on the other hand, typically have additional pockets and chest or hip belts for carrying a heavier load.
What men should carry in backpack?
Essential items which need to be in every Man's office bag. 1 Hair comb, moisturizer and hair cream, etc.
2 Mouth fresheners and gums, etc.
3 Electric trimmer, tweezers and nail clipper, etc.
4 Handkerchief and tissues, etc.
5 Sanitizer and deodorant stick, etc.

How do I make my backpack look aesthetic?
1. Abstract patterns make your backpack look unique.
2. Pick your favorite cartoon and draw the character from this cartoon.
3. Draw animated faces for a silly look.
4. For plain, simple backpacks, cover the entire pack surface with a pattern. Consider zebra stripes, cheetah spots, or smiley faces.

What are the cutest backpacks for girls?
The Pixel Art Black Backpack can be the cutest backpack for girls with a customizable LED screen. You can show any lovely patterns on your backpack, like a cute bear, a smiling face, a love heart, etc.
Can the Pixel Art Black Backpack be a school backpack for boys?
Yes. The Pixel Art Black Backpack features premium materials, large storage space, padded back and straps. The tech-enabled screen makes it a pretty cool backpack.