3-in-1 Foldable Stand Wireless Magnetic Apple Charger
MagSafe charger with a phone stand, compatible with Android/iOS phones, earphones, and Apple watches.  
MagSafe charger with a phone sta...

MagSafe charger with a phone stand, compatible with Android/iOS phones, earphones, and Apple watches.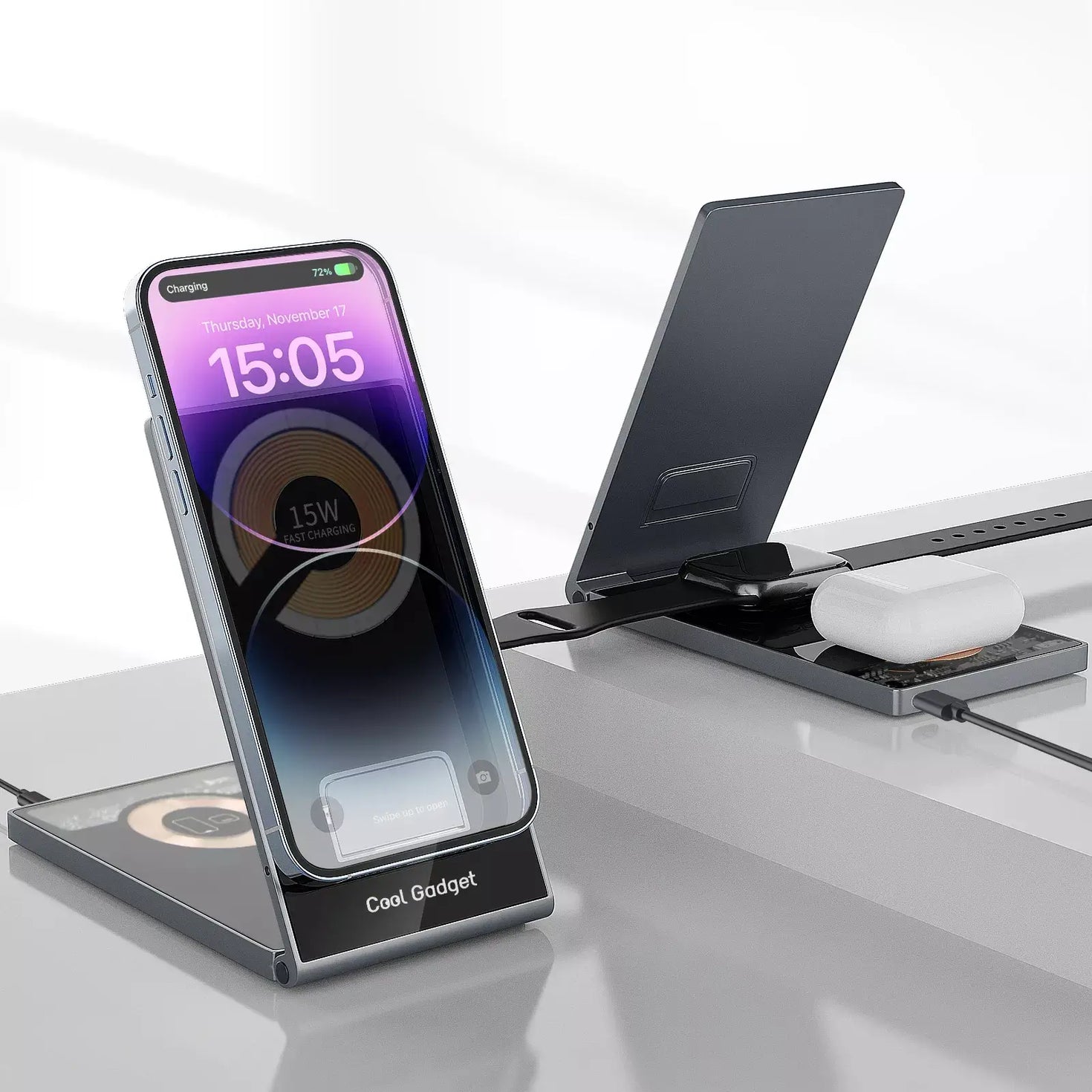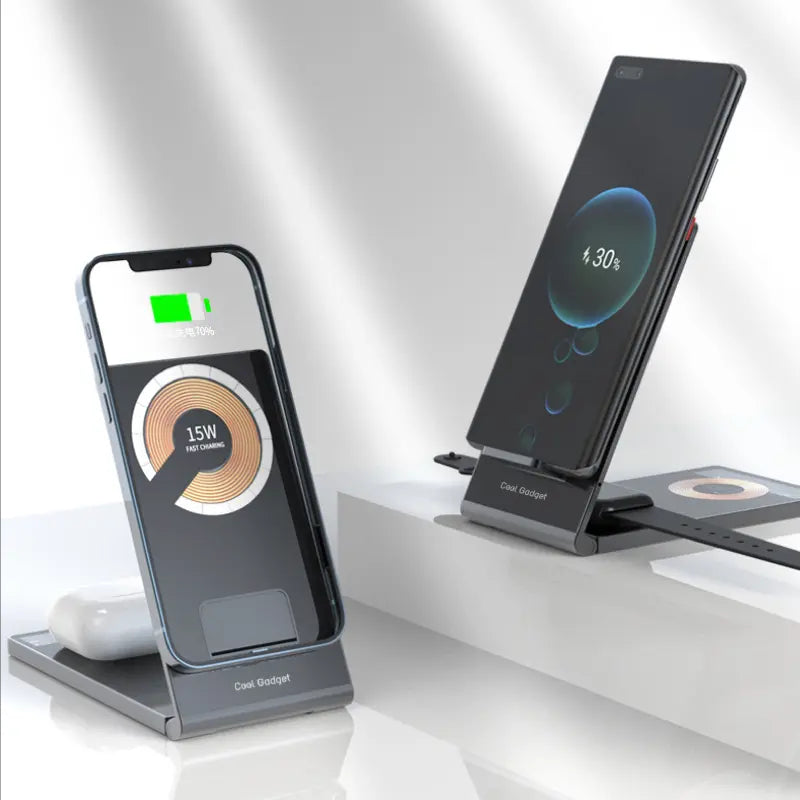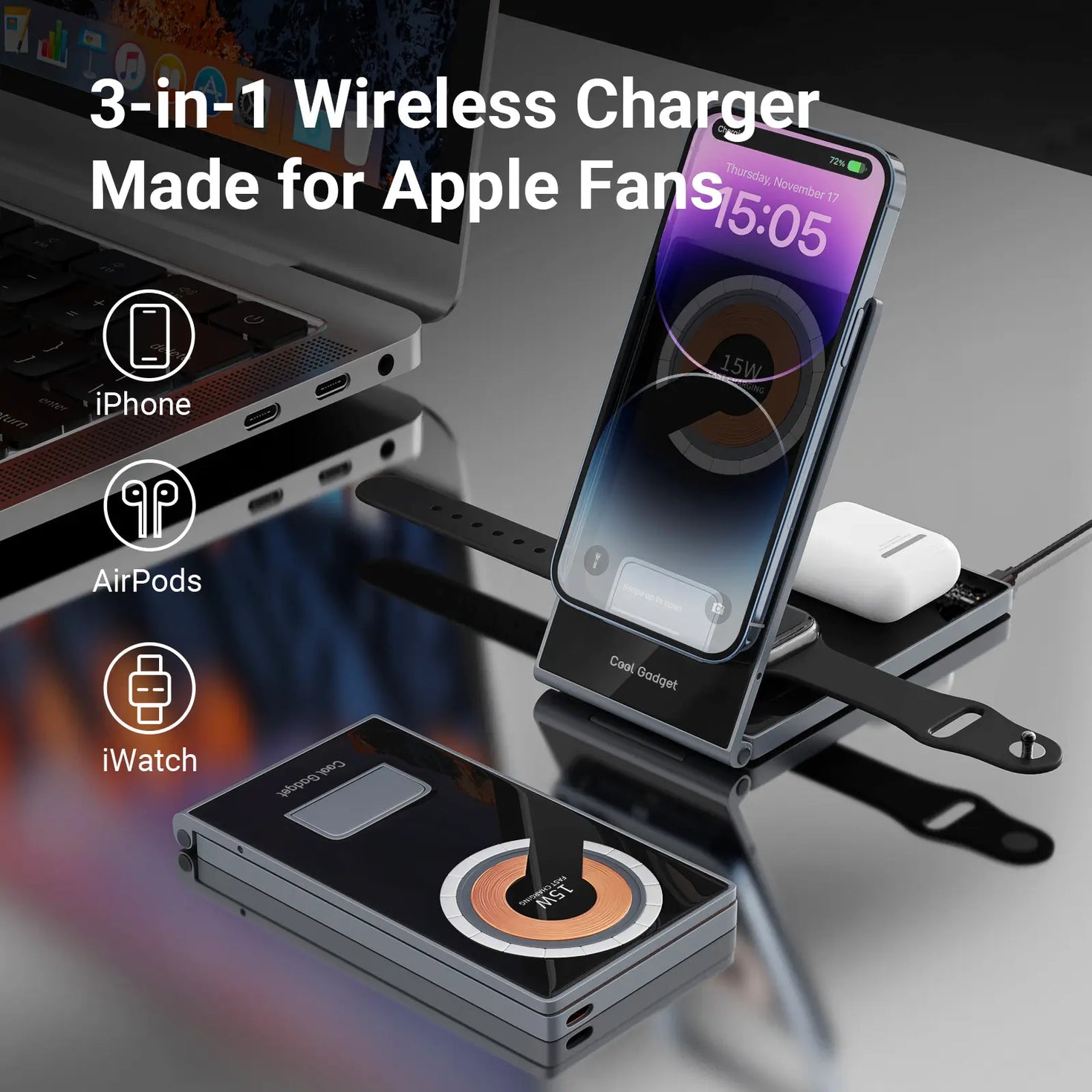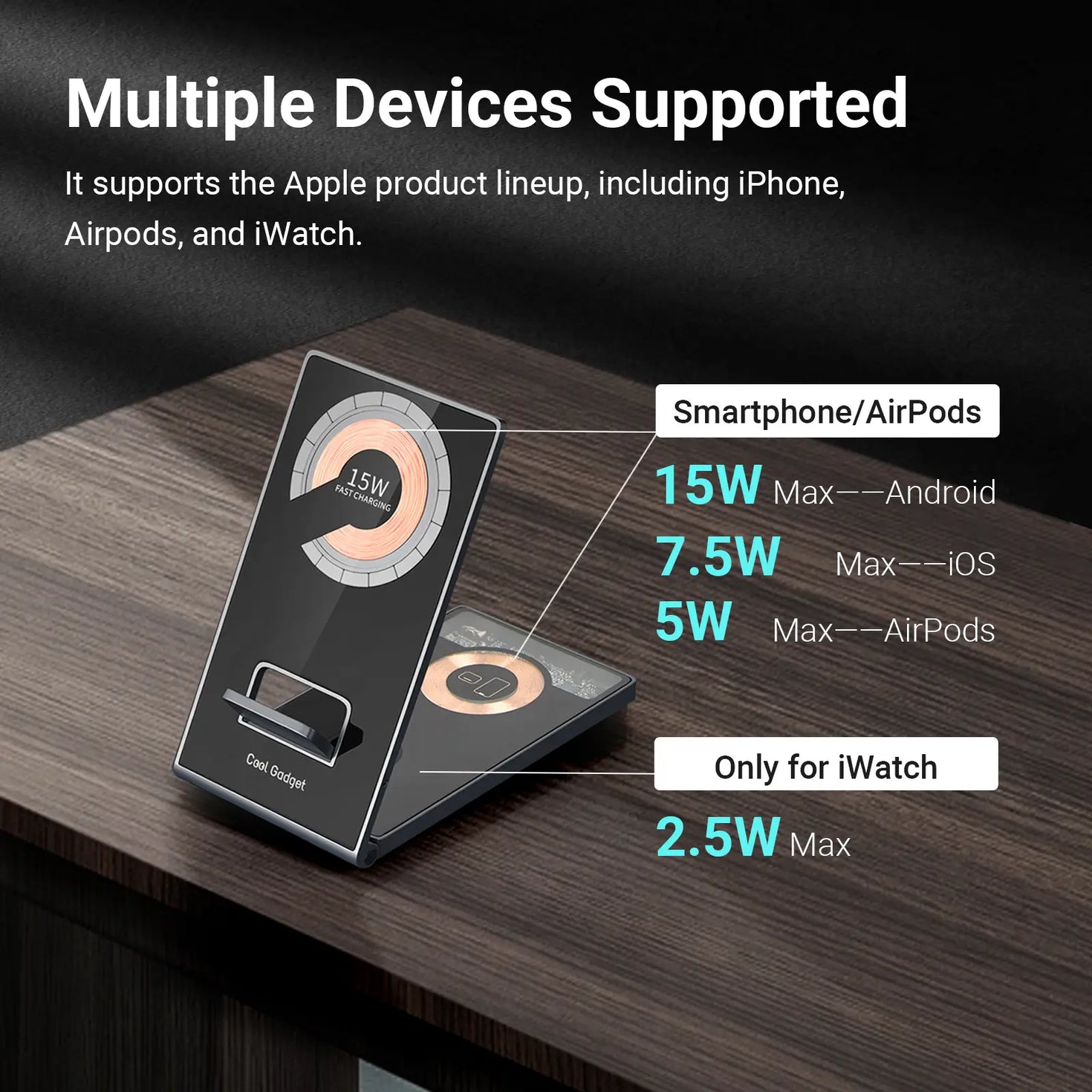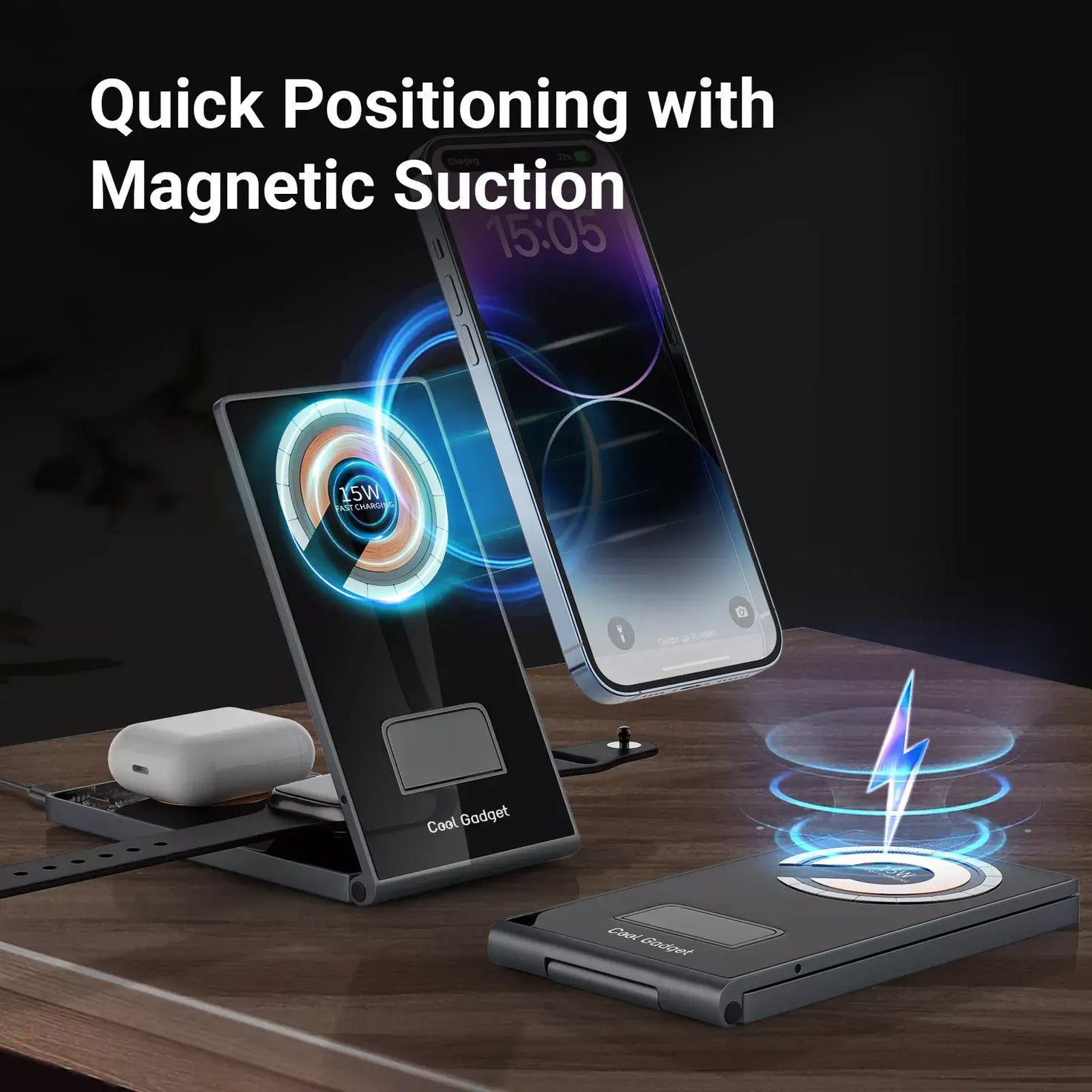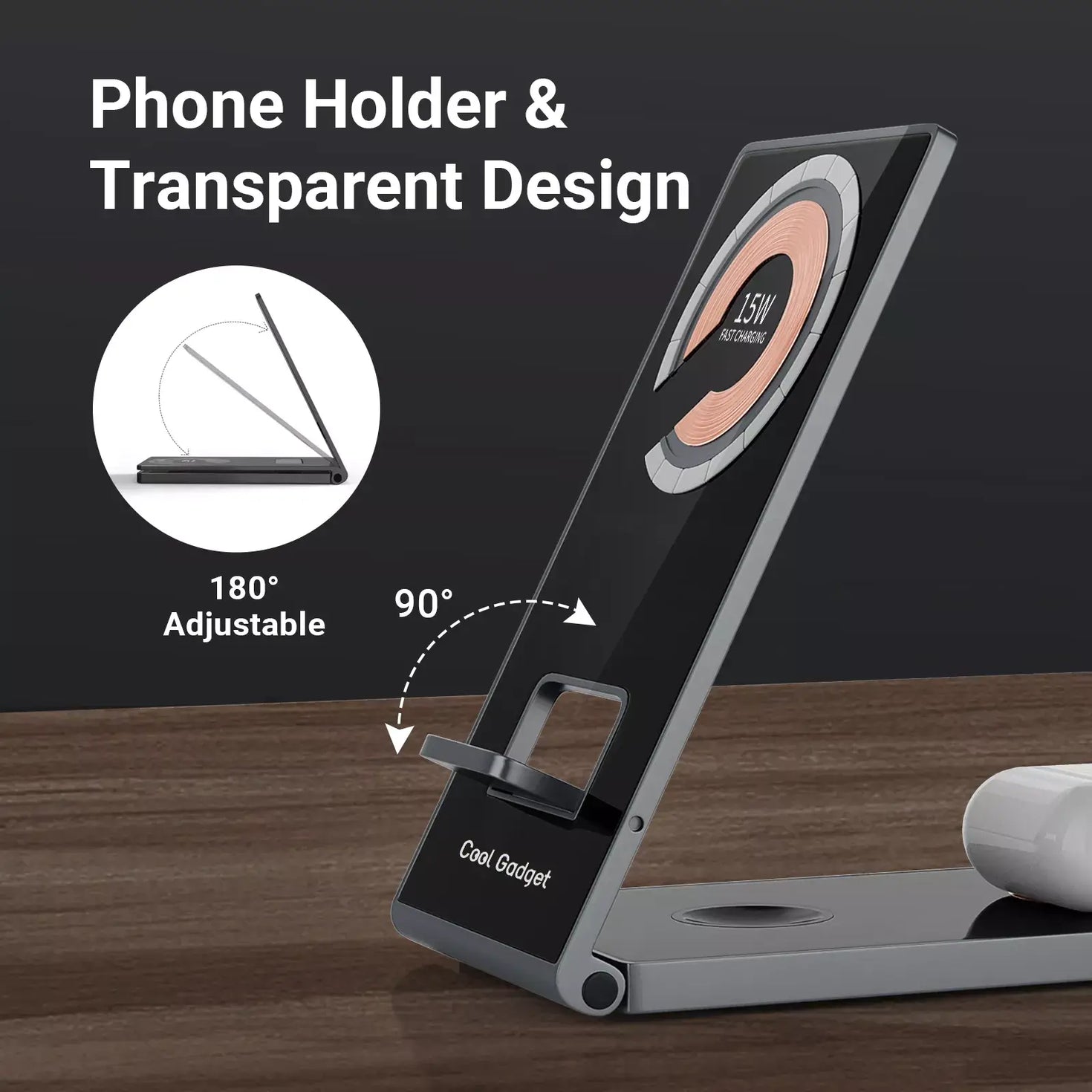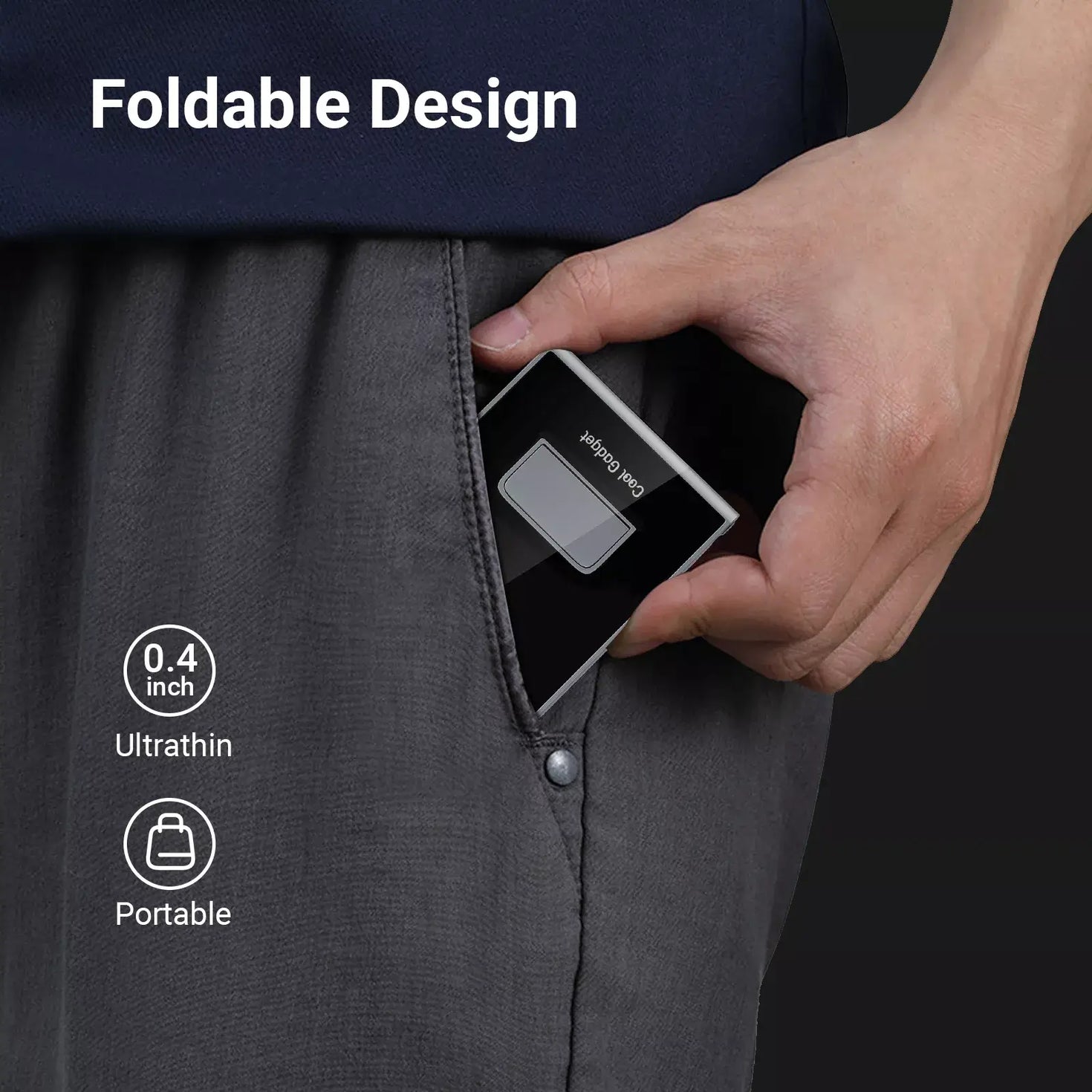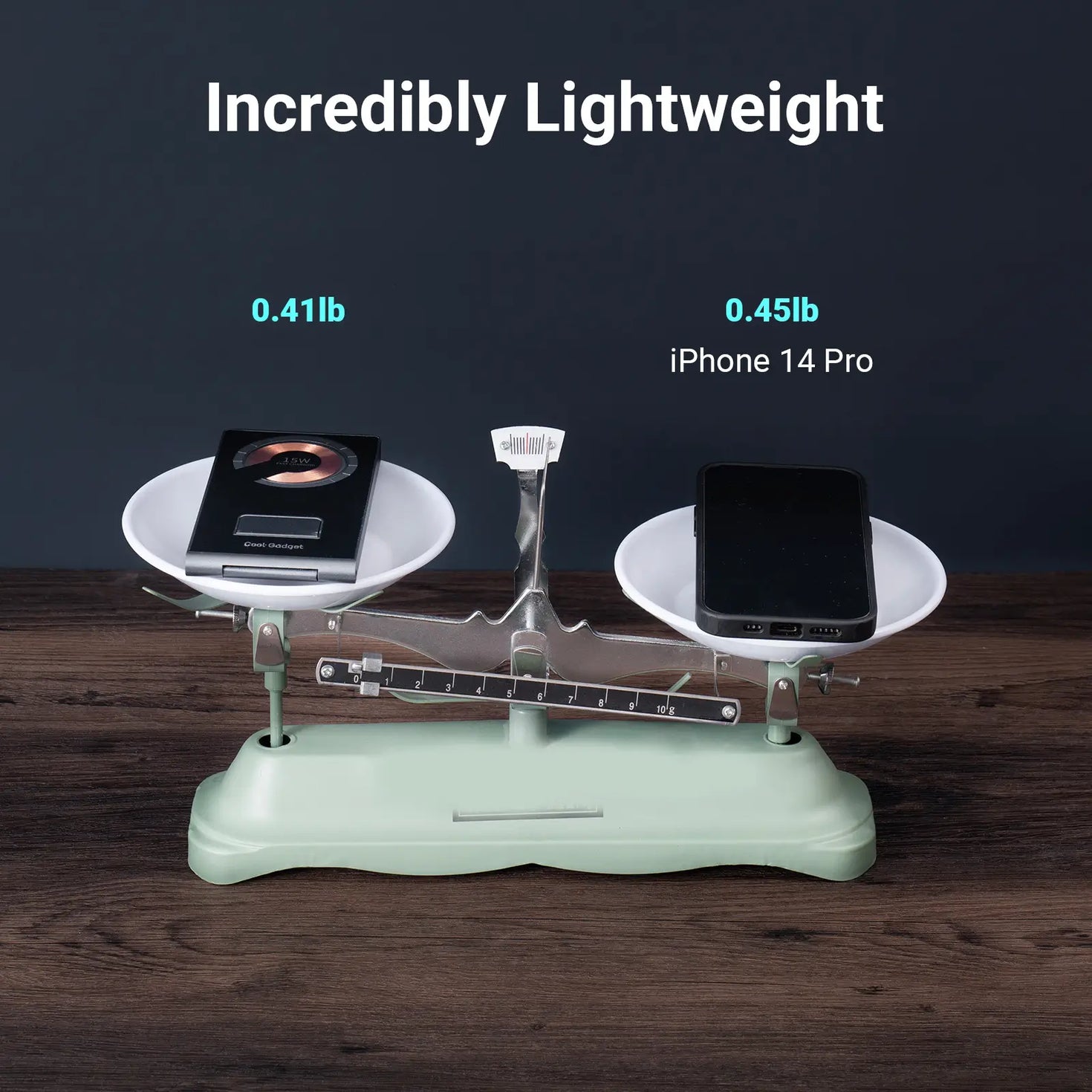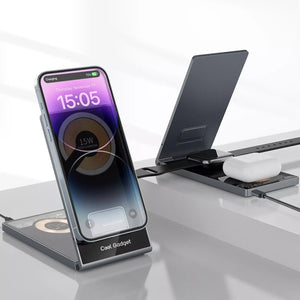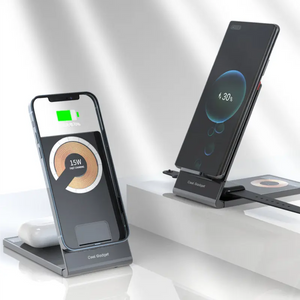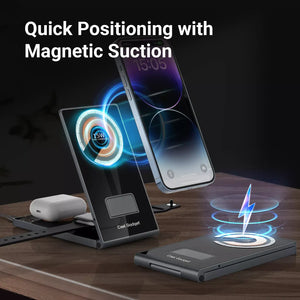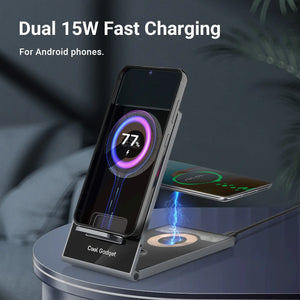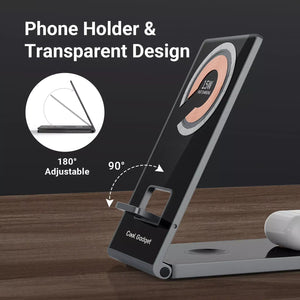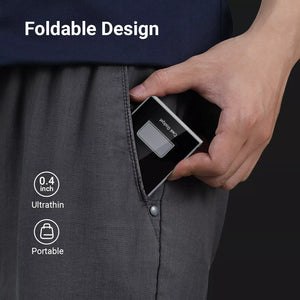 Best portable 3 in 1 Foldable Magnetic Wireless Charger!!!
I can't really fully express how much I love this 3 in 1 Magnetic Wireless Charger. I love that it is small, foldable and the magnet is off the chain! It is light and can be used not only as a magnetic charger, but really handy for use as a desk or table top holder! So convenient when you don't want to have the phone flat down on the desk or table! This is not a complaint, but the magnet is so strong, you need to use 2 hands to remove it from the stand because the device is a bit smaller than most MagSafe Iphones. And did I mention the design, it is really awesome!
Best 3 in 1 wireless Charger!!!
I've had and shopped for many 3 in 1 Wireless Chargers over the years, and by far I think this 3 in 1 Wireless Charger is the best I've ever owned! It is slim, foldable, and very well made! It charges my IPhone 13 Pro Max, Apple Watch, and IPods, like a pro! The magnetic component for the Iphone is bar none! I've never seen a magnet that is so strong! The 3 in 1 Charger is so thin and portable for travel. It's amazing! Finally, I would recommend this to anyone looking for a 3 in 1 Wireless Charger that small, strong and has a unique aesthetic! No cheat plastic here!
FAQ
Do you need an official Apple charger?
You can use either a USB-A to Lightning cable or the newer USB-C to Lightning cable with your iPhone. You can use any of the adapters listed below to charge your iPhone, iPad, Apple Watch or iPod. You can also use a Mac USB-C Power Adapter or third-party adapters that comply with applicable safety standards.
Is there an alternative way to charge an Apple Watch?
Your Apple Watch comes with the Apple Watch Magnetic Fast Charger to USB-C Cable (Apple Watch Series 7 and Apple Watch Series 8 only) or the Apple Watch Magnetic Charging Cable (other models). You can also use a MagSafe Duo Charger or Apple Watch Magnetic Charging Dock (sold separately).
What is magnetic wireless charging?
Overview. The MagSafe Charger makes wireless charging a snap. The perfectly aligned magnets attach to your iPhone 14, iPhone 14 Pro, iPhone 13, iPhone 13 Pro, iPhone 12, and iPhone 12 Pro and provide faster wireless charging up to 15W.
Is wireless charging bad for the battery?
Wireless Chargers Will Not Hurt Your Phone Battery Life. Well, to be specific, the heat generated during wireless charging will not damage your phone battery.