Must-haves! 5 Gadgets That Save Your Money In 2023
Posted by COOL GADGET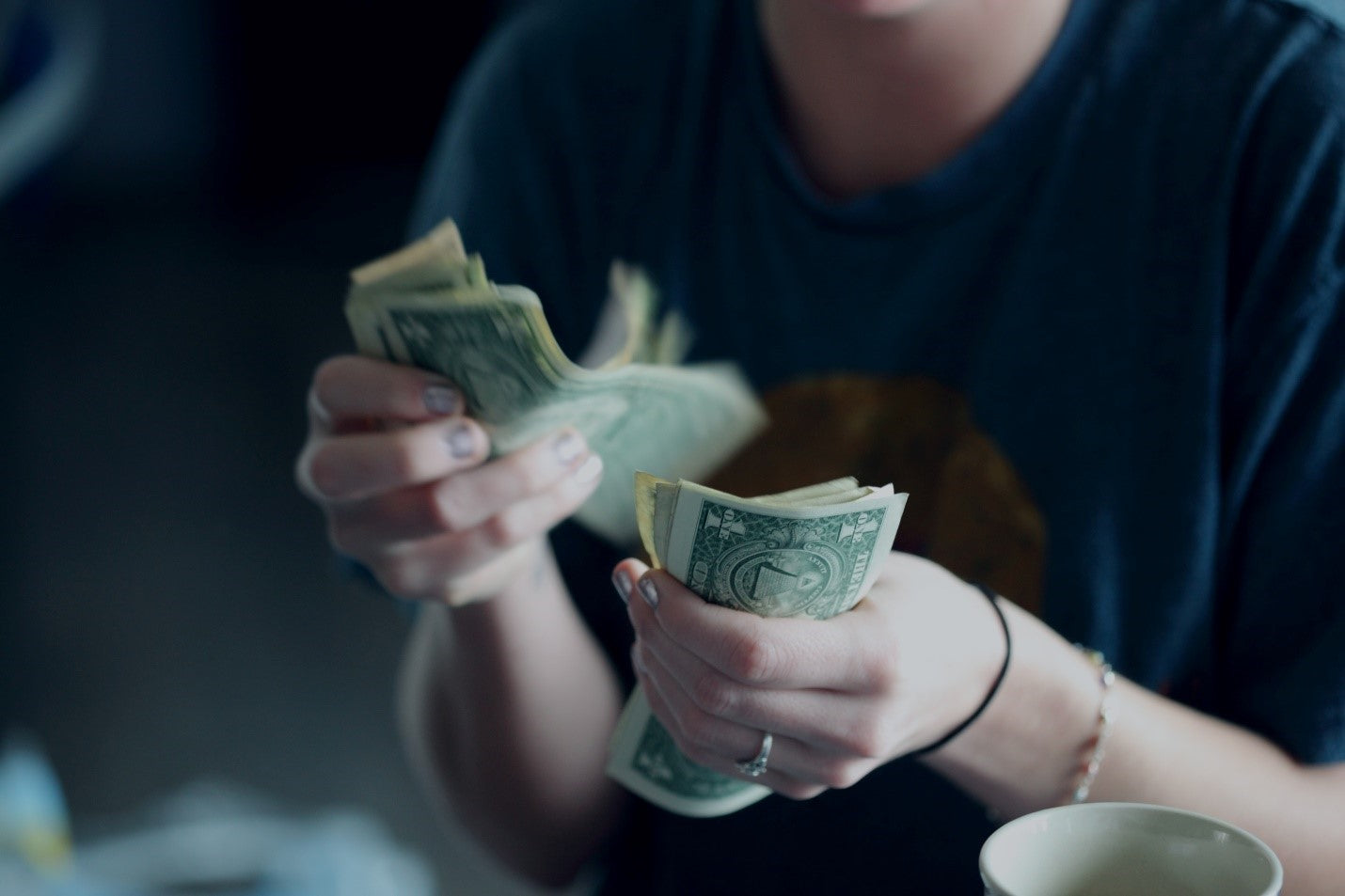 Are you one of the many people who dread seeing their monthly energy bills due to the hefty expenses that come with it? Are you tired of spending money on items that you have to keep buying again and again?  Fear not!  There are several gadgets available that can help you achieve your goal of saving money, and we've compiled a list of five of the best ones for you!
By using these gadgets, you can cut down on unnecessary energy usage, save money and help the environment, making them a great investment for the coming year. So without further ado, let's dive into the top five gadgets that will help you save money in 2023!
Top 1. Reusable Drawing Pencil
Are you an artist or a student who frequently uses pencils? Look no further than this gadget - Reusable Drawing Pencil! Here is why it is a great investment:
Why we think it's COOL?
Upgrade your writing experience and say no to sharping, nib broken, or cutting trees. 
The everlasting pencil
No sharpening with replaceable nib
No broken nibs
Anti-roll design
Erasable
No Dirty Hands
Why You Need A Reusable Drawing Pencil
Cost-effective: Reusable drawing pencils can be a cost-effective solution for artists, students, and anyone who frequently uses pencils for drawing or writing. Instead of constantly purchasing new pencils, a single reusable pencil can be used over and over again, saving you money in the long run.
Environmentally friendly: By using a reusable drawing pencil, you can reduce your impact on the environment. Traditional pencils are typically made from wood, which requires cutting down trees. By using a reusable pencil, you can help reduce deforestation and waste.
Convenient: Reusable drawing pencils typically come with erasable tips, which eliminates the need for a separate eraser. This can be especially convenient for artists and students who need to make frequent corrections.
Durability: Reusable drawing pencils are often made with durable materials, such as aluminum or stainless steel. This means they can withstand frequent use and are less likely to break or become damaged over time.
Versatility: Reusable drawing pencils can be used for a variety of purposes, including sketching, drawing, writing, and coloring. They come in a variety of sizes and types, making them suitable for different projects and applications. This versatility can be especially beneficial for artists who need a variety of pencils for different techniques and styles.
Top 2. AA/AAA Type-C Rechargeable Li-ion Battery
The AA/AAA Type-C Rechargeable Lithium-ion Battery is a versatile and eco-friendly battery solution for all your electronic devices. This rechargeable battery is designed to replace traditional disposable batteries and can be used for a variety of devices, including flashlights, remote controls, cameras, and toys.
The battery is made from high-quality lithium-ion technology, which allows it to hold a charge for longer periods of time and provide more power than traditional batteries. It also features a Type-C port for charging, which makes it easy to recharge using any Type-C compatible charger.
One of the primary benefits of this battery is that it is rechargeable, meaning you can use it multiple times and reduce your need to buy new batteries. This not only saves you money in the long run, but it also helps reduce the amount of battery waste that ends up in landfills. The battery has a long lifespan, and can be recharged up to 1000 times, making it a highly sustainable and eco-friendly battery option.
Top 3. Foldable Reusable Shopping Grocery Bag
Do you find yourself constantly using plastic bags at the grocery store? Switch to the Foldable Reusable Shopping Grocery Bag! This bag is durable, foldable, and reusable, which means you can use it over and over again. Here is why it is a great investment:
We have always believed that reducing plastic bag pollution is crucial. Carrying a lightweight/capacity/quick storage shopping bag is the little we can do for the planet. And now it's here. 
It can be folded into an attached pocket, easy to carry and store.   
Why You Need A Foldable Reusable Shopping Grocery Bag
Environmental sustainability: Single-use plastic bags are a significant contributor to plastic pollution, which is a major environmental issue. By using reusable grocery bags, you can significantly reduce your contribution to plastic waste. Reusable grocery bags are typically made from eco-friendly materials, such as cotton or recycled plastic, which can be used multiple times and do not end up in landfills or oceans.
Cost-effective: Reusable grocery bags are often more durable than single-use plastic bags, which means they can be used repeatedly over a longer period. While the initial cost of purchasing reusable grocery bags may be higher than that of single-use plastic bags, they save you money in the long run as you will need to buy fewer bags.
Convenience: Reusable grocery bags are often more spacious and sturdier than single-use plastic bags, making them easier to carry and transport groceries. Some reusable grocery bags come with additional features, such as insulated compartments, which can help keep your food fresh and cold for longer periods. Additionally, many grocery stores offer discounts or rewards for customers who bring their reusable bags, which can incentivize you to remember to bring them on your next shopping trip.
Top 4. Eco-Friendly Reusable Notebook
The Eco-Friendly Reusable Notebook is a unique and sustainable alternative to traditional paper notebooks. Made with high-quality, eco-friendly materials, this notebook is designed to be used multiple times, reducing the need for paper waste. The notebook features a durable cover made from natural cork, which is both lightweight and sturdy, ensuring the notebook lasts for a long time.
Inside the notebook, you'll find pages made from a special type of paper that can be erased and reused multiple times. Each page is smooth and silky, providing a great writing surface that's easy to write on with any pen or pencil. The pages can be erased using a damp cloth or with the included eraser, which is conveniently located at the end of the pen holder. This means you can reuse the notebook again and again, reducing your need to buy new paper notebooks.
In addition to its eco-friendly features, the notebook also includes a variety of organizational tools. The pages are divided into sections that allow you to separate notes and ideas, and there's even a handy pocket on the inside cover for storing loose papers and notes. The notebook is available in a variety of sizes and colors, making it a great choice for students, professionals, or anyone looking for a sustainable and practical notebook solution.
Top 5. Sport Electric Blender Bottle
Do you enjoy making smoothies or protein shakes? The Sport Electric Blender Bottle is the perfect gadget for you! This bottle has a built-in blender that allows you to mix your ingredients without the need for a traditional blender. Plus, it's portable, so you can take it with you on the go. By reducing your use of traditional blenders, you can save money and reduce energy consumption.
2-in-1 rechargeable blender cup with a straw for sport, office, home, outdoor use, etc.   
The 35oz large bottle keeps you hydrated the whole day. The 70W powerful blender can even break the ice in no time! 
10 Money-Saving Tips
Track your expenses for a month to understand your spending habits. By doing so, you can identify necessary and unnecessary expenses, and make adjustments accordingly.
Create a monthly budget based on your spending habits to avoid overspending.
Choose one convenient payment method, such as a money market fund, and use that to pay for all of your expenses. This will help you keep track of your remaining budget and make more conscious spending choices.
Avoid temptation by reducing time spent browsing shopping apps and visiting malls or supermarkets unnecessarily.
Don't buy things you don't need just because they are on sale.
Learn to declutter and minimize. Before buying new clothes, consider if they can be mixed and matched with other clothes in your wardrobe. Ask yourself if you really need the item, if it fits within your budget, and if you truly love it.
Implement a total limit rule. Limit yourself to a set number of items for each category of belongings (e.g. clothes, shoes, bags), and only buy replacements as necessary.
Make a shopping list before entering a store or supermarket to reduce impulse purchases.
Save 10%(or more) of your salary on payday, either through a savings account or investment in a fund, to avoid spending all of it.
Take advantage of discounts and promotions when purchasing essential items in bulk such as paper towels, laundry detergent, toothbrushes, and dish towels.
Stop Smoking.

If you're smoking a pack and a half every day, you're spending thousands of dollars each year on cigarettes. By quitting, you'll not only save money but also improve your health.

Traveling internationally can be expensive, but that doesn't mean you can't take a vacation close to home. The trend of the "staycation" is all about enjoying what's in your own backyard. Look for fun activities and destinations in your area that you may have overlooked before.
Making your own meals at home is an excellent way to save money. For example, if buying lunch at work costs $7, but packing your lunch from home costs only $2, you could save over $1,000 in a year.
These tips offer practical ways to save money and promote conscious spending behavior. Give them a try and see the impact on your finances.
Final Words
In conclusion, these five gadgets can help you reduce your energy consumption and save money on unnecessary expenses. By making small changes to your everyday habits, you can make a big difference in your wallet and the environment. For more cool gadgets, visit www.coolgadget.com right now.
Collection 2019
Sale 70% Off
Title for image