67W USB-C Power Adapter Dual Port
2-port compact charger with a foldable design for iPhone 8-14 pro max, Galaxy, Switch, and more.  
2-port compact charger with a foldab...

2-port compact charger with a foldable design for iPhone 8-14 pro max, Galaxy, Switch, and more.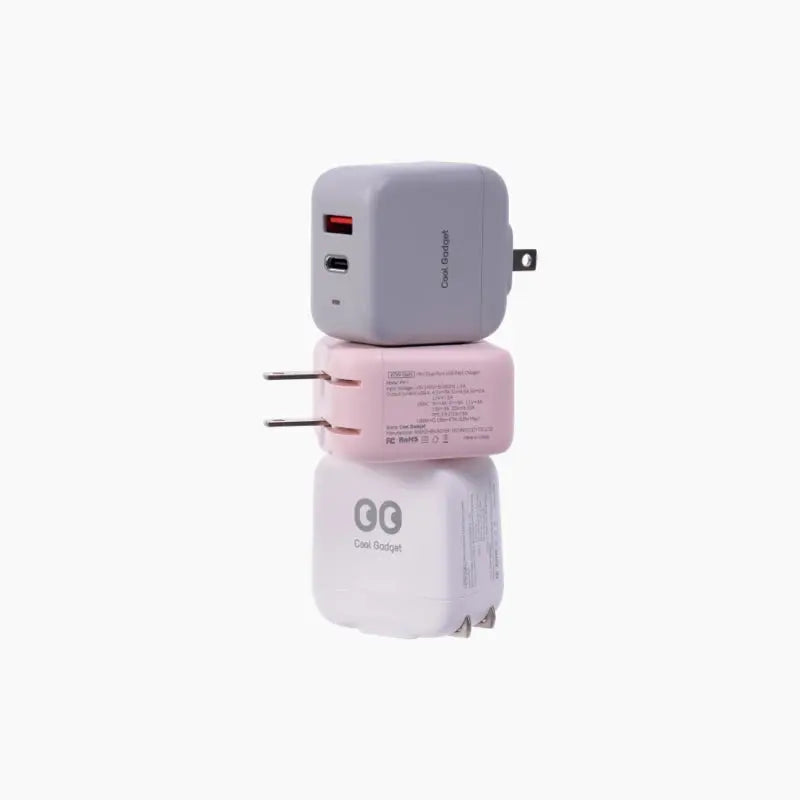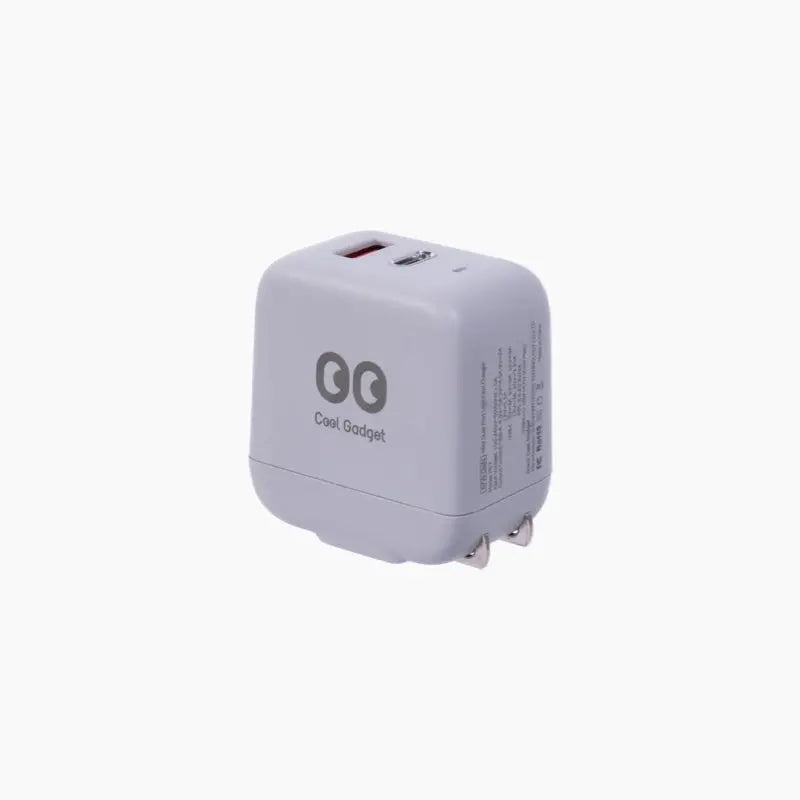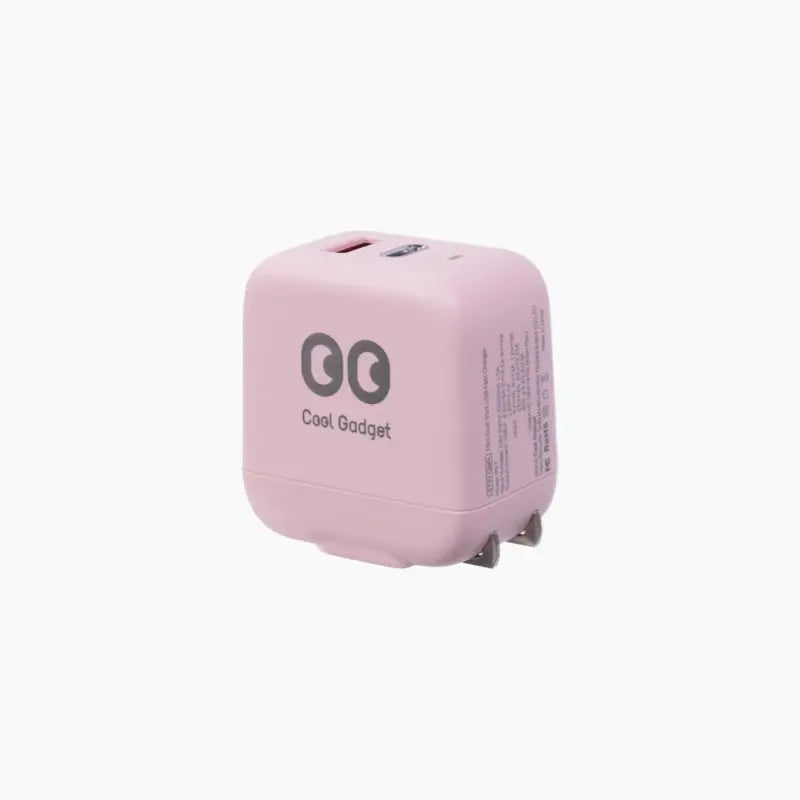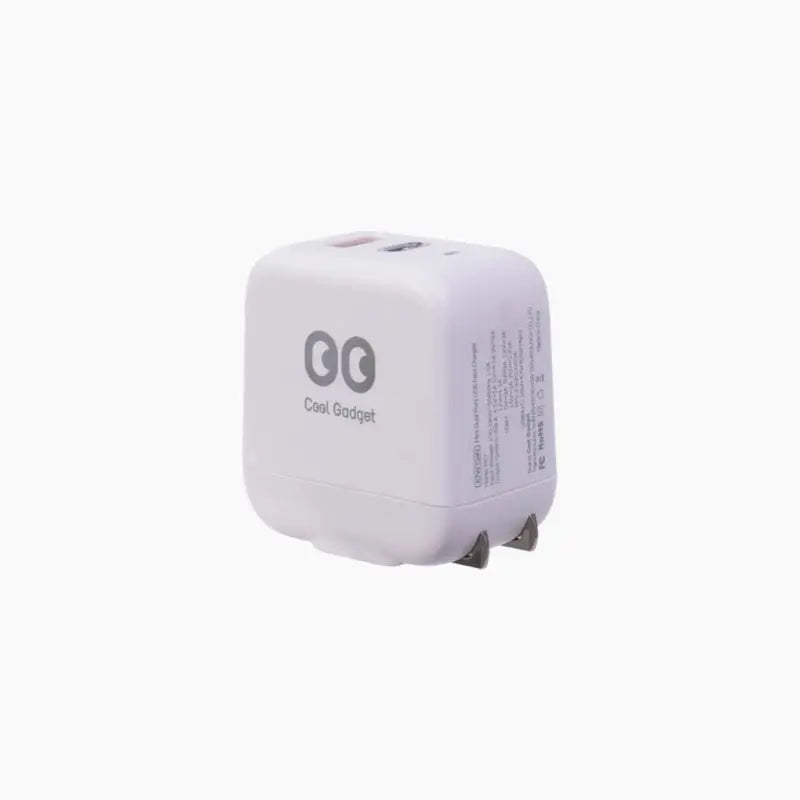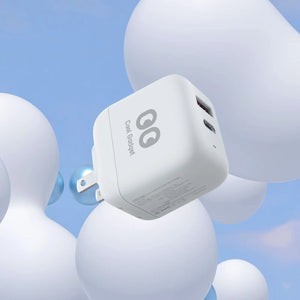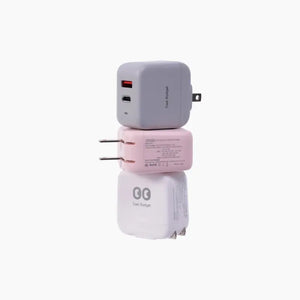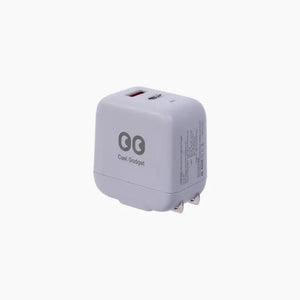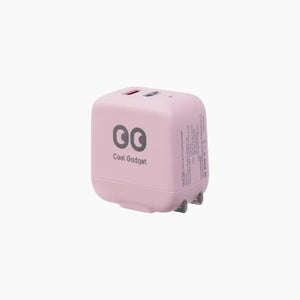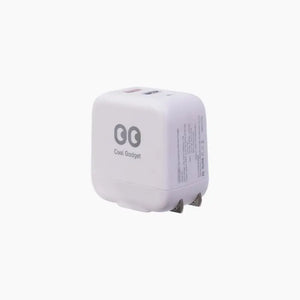 like it
I got the 67W charger and love it! It's slightly smaller than my previous gan charger.
Every little bit of space helps when traveling.
I like how it has both usb A and USB c ports since I still have some old devices like my Bose headset that charge via micro usb.
Amazing charger!
This charger is crazy awesome when paired with the cool gadget universal charging cord! I didn't know my phone had a 'super fast charging' mode!!
One for all!
That's really cool! It is a mini but powerful charger for my laptop and phone. GaN technology concentrates powerful power in a compact size, and the area is reduced compared to the original charger! I can only take this one for work and travel.
I replace all my chargers with this one!
Here you can see it next to an Apple USB C charger (on the left). It's almost the same size as it. And it's lighter when I hold them together at hand. I can charge twice as many devices and take up half the space in my carry-on. I also love that the plugs fold down, making it more compact. Now wherever I go, I just need to carry this one and it can charge almost all my devices such as my laptop, phone, and AirPods. Super convenient.
FAQ
Is the 67W charger worth it?
The 67W adapter is really only a priority for those who are often in situations where they need to get a lot of juice quickly, and that's honestly not often a concern with the awesome battery life of the MacBook Air.
Which power adapter is better, 35W or 67W?
The 67W power adapter is a lot faster It took three hours and 40 minutes to charge a MacBook Air with the charger doing seemingly what it was meant to do. A full charge on the 35W adapter without the iPhone attached took 120 minutes, a full 100 minutes less than if it was also charging another device.
What is a universal power adapter?
A universal travel adapter/converter is an all-in-one device. It's a travel charger and an adapter all in one. For most people, this is the best option to travel with because you'll be prepared for whatever charging or electrical need you may have.
What is A USB power adapter?
USB power bricks or chargers are able to supply power through a laptop's USB ports. Laptops and USB power bricks can provide higher power to battery powered devices (not currently defined by USB).